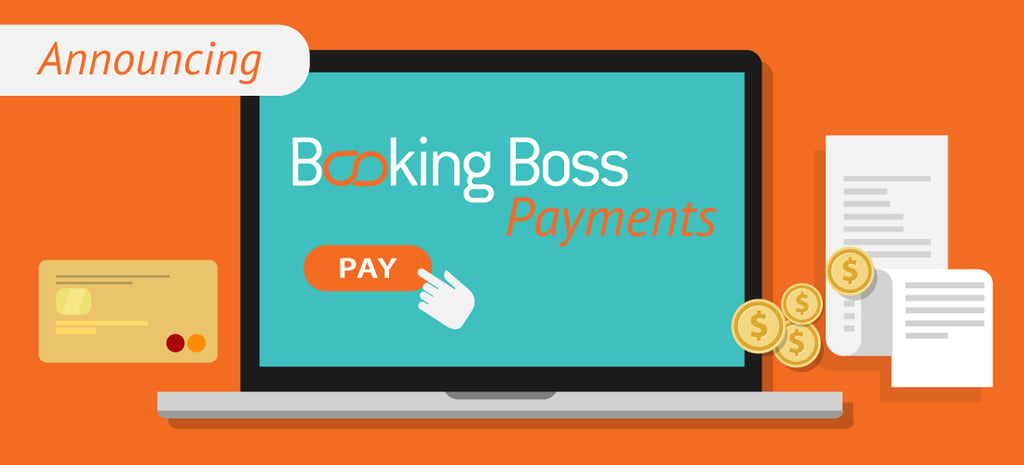 A message from Booking Boss CEO Renee Welsh: The team at Booking Boss HQ is always looking for ways to make the life of tourism operators easier - actually it's our entire aim - and we're one step closer with the exciting launch of Booking Boss Payments.
From May 17 Booking Boss customers in Australia will have access to our new instant payment gateway option and will have the ability to be transacting online instantly. Soon customers in NZ and the USA will also have access.
Powered by Westpac funded fintech PromisePay, we can now give all Australian operators the option to use our Booking Boss Payment gateway in under two minutes. All you need to do is supply us with your basic business details and bank account. Yes, this means no need to fill out tedious paperwork from the bank and waiting and hoping you'll get approved.

For many, I know this will bring a big sigh of relief. And we're excited about partnering with such an innovative technology to offer this fantastic new option to you.

Booking Boss Payments will transform the tourism industry and here are a few reasons why you should be excited:
No more reconciliation: All completed payments automatically mark invoices as paid and update your books instantly.
Never chase another invoice: Automated reminders and overdue notices are sent on your behalf, so you don't have to chase down your customers.
Multiple payment offers: Credit cards, debit cards, direct debit, BPay, and PayPal are all accepted.
Get paid faster: Your customers can pay anywhere, on any device, and at any time.
Improved cash flow: Get your hands on the funds quickly by having payments settle into the account of your choosing overnight, simply and securely.
It's safe: Booking Boss payments is secure, reduces risk, combats fraud and is licensed and compliant - something some businesses completely overlook.
Simple to use: Probably the best feature is it's incredible easy to get the hang of.
Booking Boss Payment fully integrates into the Booking Boss Checkout and the transaction fees of 3% and 30cents per booking will be paid by the customer, meaning using the system is essentially free to our customers.

Those customers already set up on a payment gateway can continue to use their own, or move to the new Booking Boss Payment system.

I believe this will truly revolutionise our industry and open up many opportunities for smaller tour, activity and attraction operators worldwide.

Myself and the team look forward to hearing about your experiences with Booking Boss Payments.

To find out more visit our Booking Boss Payments page.
Booking Boss is an online booking system for tour operators and attraction providers. Trusted by many in the tourism industry, Booking Boss is about getting you out of the spreadsheets and into the sun. We provide free education resources for operators like you, to make your business the best it can possibly be.