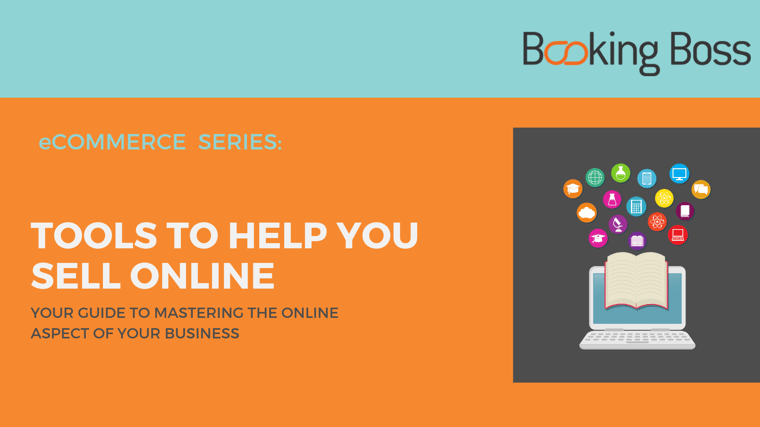 Here are some of the best tools your business can use for building your website and reviewing its performance.
Selling online should not come down to hope and guesswork. There are ways to make your online strategy more competitive and thought out, which can help your company's success. A number of sites compile data to report all types of useful information, which can really help your business's online strategy and allow you the ability to make informed decisions on the best ways forward.
Website Building Tools
First and foremost, let's give a quick thought to how your website it looking. It might be time for a refresh (or complete restart) to get the ball rolling. There are some terrific websites out there to build your own website.
Weebly. This site makes website creation as simple as possible, allowing the user to create the perfect website for themselves. The drag-and-drop feature is one of their best features, and makes the design of your website unique to you. No coding is required and neither is any payment!

Wix

. Similar to Weebly with the simplified interface, Wix's popularity comes from the hundreds of templates created for you to chop and change to suit your website. Whatever your industry, inspiration or intention, Wix probably has the template of your liking to get started. Be aware however, Wix does have some limitations with widgets.

Squarespace

. Geared more towards the creative industries, Squarespace specialises in visuals on their website. Their templates are not as customisable as their competitors, however, the websites created end up looking authentic to the brand.

WordPress

. One of the internet's most popular website builders, WordPress gives the user complete control of every aspect on their website. There are thousands of pre-made themes and free plugins. Also, they offer websites to be fully translated when loaded by user's around the world, with options to create multilingual websites.

HubSpot

. Because HubSpot is a marketing tool, designing your website here means that reporting, your CRM and CMS is all in the same place. The interface is easy to use and compatible with all industries.
And remember, while the above businesses will help you build a website, at Booking Boss, we will provide the technology for the reservations system with live availability for your tour or attraction - which is something the others cannot do for you. Once your website is up and running, it's time to consider the tools that help you to sell online.
Google Tools
Your customers are probably using Google to search for your business, but did you know that there are a number of (free) Google business tools that you can use to search them? These will help you to review your websites' performance too!
Google Analytics
Google Analytics requires some simple information from your company in order to set up your account, and within a couple of hours will report data back to you about your website. It also allows you to see how users are engaging with the content on your website or via your app, to understand what is or isn't working. The reporting tool analyses endless amounts of data to provide insights on your audience, advertising, acquisitions, behaviour, conversion and so much more!
They can compile information such as how viewers reach your page (ie. direct via a search engine, social media, referral or link, through an online ad etc.) For a business, this is all terrific data to understand where your company is strongest and also how to grow it through other channels!
The price of using Google Analytics is free and definitely a must have to ensure you have their code listed on your site.
Google Search Console
Search Console assist with your online optimisation, using SEO (search engine optimisation) and recommending fixes to your website by analysing data. It can also send you alerts when Google identifies issues to your site, these may be things such as broken links or security threats. This website can help you to understand how Google analyses your pages, and build your own website in favour of certain SEO boosters (missed our blog on SEO? Click here to help make your website found online!)
Google My Business
With 40,000 Google searches per second, how can your company be noticed? MyBusiness is created to give a step-up for small businesses, when you register with Google it will list your company on Google Maps and develop your web presence.
Google Trends
Over time, developments in the industry will constantly change your business approach. Keep on top of these changes by searching and monitoring the trends of the industry, and comparing them against other keywords. This can be used against location, time period and more.
Google Correlate
This is reverse of Trends, where you enter a search term and Correlate will report the associated searches. This is a super powerful tool if you are trying to understand your audience for a new product or service!
Google Alerts.
Once you create an account here, you can list the industry news relevant to your business. Google will then send alerts to your profile when there are new developments or stories. This allows you to keep on top of changes and be the leader amongst your competition.
The Other Options
If you want to look beyond Google's products, here is a list of other online tools which can provide the similar services.
While some tools have a cost associated to them, remember that many potential customers search only online nowadays. and these tools can assist in helping growing your portion of those desired direct bookings.