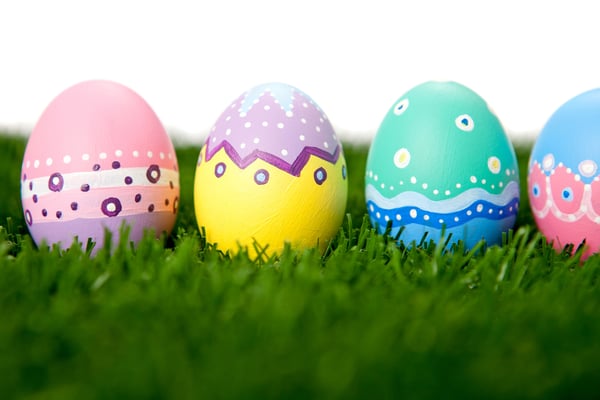 You already know it's coming because the supermarkets are spilling chocolates and hot-cross buns (we're not complaining), but have you considered ways to incorporate Easter to boost your bookings?
Getting involved with seasonality and events is always a great idea for businesses, it shares the holiday spirit and provides a chance to engage with the community or travellers. After all, celebrations should always be shared. The Easter long weekend provides some great opportunities for you, but you should consider planning in advance so that everything is organised in time for the date.
Here are some ways to boost your sales in preparation for the Easter long weekend that might work perfectly for your business.
Family first
Many of us will spend the long weekend with our loved ones, so it's a terrific idea to consider some family packages (or review your current one on offer.) Family packages typically involve a discounted rate (such as children for half-price or fourth person free of entry) which might entice some families who are wondering how to spend the weekend. Consider other ways to tailor the package, such as inclusive ice-creams at the end, a private tour or 'families only' tours for other children to play.
Give another reason for a getaway
Plenty of Australians take advantage of the time off work and choose to go away for the weekend. Because of this, a big chunk of your market may actually be from out of town, so there's every chance they are already interested in doing some sight-seeing or exploring the local area. Easter promotions might pull in their attention to your business, so it could be well-worth your time to create some advertisements for those who are in the area.
Partnerships
It might be difficult to work out who is from out of town on the Easter long weekend before they have arrived, so it's a good idea to partner with some local businesses like accommodation providers who can recommend your product to those arriving. Alternatively, you can offer packages with local cafes or restaurants, so that at the conclusion of your tour or attraction, they can head over the road for a complimentary drink, snack or long lunch.
Theme it!
Themed packages are always something worth trying, and with Easter, it makes it easy. An Easter egg hunt is a wonderful activity for young children (or adults, we aren't judging!) Depending on your attraction type, you can scatter Easter eggs throughout the area to be found along the way, or conclude the tour with the Easter egg hunt in a certain perimeter. This can be added to a package for an additional price or shown as an ongoing event throughout the weekend. Maybe include a photographer on-site to get some printed photo opportunities and content for social media (with permission of the photographed of course.) Getting a staff member to dress up at the Easter Bunny is a simple was to invoke joy in the kids but also great social media content also.
Getting the word out
Create a landing page on your website to promote your Easter offers (that is bookable!) and share it on your social media channels. Also consider updating any offers with OTAs and other distributors to extend your reach as far as you can. If you have a message to share, make sure you are loud about it! People will want to know about your open hours for the public holiday time, so make sure all the information is out there and easy to find. The best place to start here is updating your GoogleMyBusiness profile with your holiday hours and of course, on your website.