Seasonality is where seasonal effects recuringly change a level of data, in this case, the number of tourists, based on the time of year. The tourism industry is impacted by seasonality more than most industries due to the reliance it has on the environment and weather, which will generally differ depending on seasonal patterns.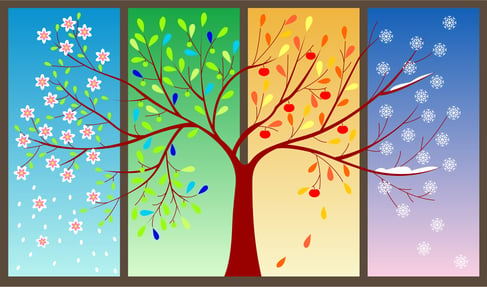 Seasonality in Your Tour or Attraction
Many tours and attractions may end up closing their doors for a part of the year where there is no profit to be made. This sacrifices the amount of time they have to generate revenue throughout the year and assumes that there are no ways to differentiate their product or the way its sold, for the changes in season.
Create Some Low Season Content
Marketing, especially social media marketing, is useful all year round. Whether it is in your peak or slow times, it is always important to keep consistent and stay in touch with your audiences. Posting interesting, exciting content is great for drumming up a bit of interest and will hopefully create a little bit of extra exposure. If anything your social media presence is just as important in the offseason, compared to the peak times.
Once you have your content ready to go it is important that your audience sees it. A good idea is to send out regular newsletters to your email database if you have one, on top of sharing your content on social media. This is useful as it will remind past customers or people interested in your tour or attraction that you're still around and open for business.
Focus on Local Loyalty
Tours and attractions often have little focus on creating loyalty because they usually target tourists who will be out of reach soon after their experience. Additionally, these types of activities might not be seen to be as interesting and enjoyable when they are done repetitively.
A great way to combat this view is to create a loyalty program with an emphasis on the local community. Whether you are surrounded by a big or small community, it is important to make the most of them to keep your business successful.
The community can be seen as a two way street for your business. Investing in local events, donating to or supporting sporting teams or schools is a great way to boost local exposure as well as create a positive brand image and sense of loyalty.
Another useful way of keeping people coming back again is rewarding those who come back. Having a loyalty card or rewards program that gives discounts for each time they attend or offering a yearly pass is a great way to entice the local community to attend your tour or attraction. It is important for them to feel like their presence there is important and they are receiving great value for the money they are spending.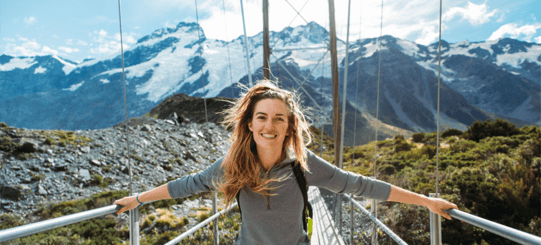 Pivot Your Product
In your busiest times, your tour or attraction will likely have no problem selling just due to the influx of people. However, when you aren't busy and your normal tour or attraction isn't as popular it might be a good idea to shift your experience slightly.
Selling your product as a team-building experience for sport or work groups can be quite useful depending on your location and type of experience. It can open up a whole new market for you to sell your product to, and depending on your type of experience, it may not take much to alter the overall tour or attraction.
Another idea may be to focus on a specific group of people who may not necessarily go on your tour or attraction for whatever reason. As an example, you may want to focus on parents with young children, similar to what cinemas do. It is important that if you do something like this you promote it where those types of people would be more likely to see it. For example, focusing on parents with young children, you might want to look at using advertising at daycare centers or at kids' movies.
Most tours and attractions, if not businesses, will undergo a shift in demand based on the changes in seasons. There are plenty of ways you can choose to react to it, or you can just minimize costs and shut up shop for the slowest periods. If you choose to make changes, these tips are an awesome starting point for your tour or attraction.