The Coronavirus devastated the travel industry and changed the way businesses have to operate. Now, instead of maximizing profit, it is all about sustainability and survival. Even though tours and attractions can't operate, as usual, there is still plenty of things you can still do to better your business. Working hard and smart will give your tour or attraction the best chance to survive this challenging period and maximize the success you have after it too.

Identify Challenges
During this period, there will many challenges and obstacles that your tour or attraction will need to overcome. An easy way to identify and plan your next move is to lay out all these challenges and obstacles that you must overcome. Creating a spreadsheet is an easy way to ensure you are completely aware of everything that needs to be done.
This will allow you to identify everything you have to do and sort them in specific orders, like what needs to be done first or what is the most important. You can also do this with your budget to identify what costs you need to incur and which ones you must get rid of.
Keep In Touch
Keeping up with customers or social media audiences is important at this time to continue building and nurturing a relationship. Additionally, with everyone at home, social media use will likely increase, meaning your social media posts will have a larger audience. That presents a great opportunity to create many more engagements with your audience and be exposed to new people. Reposting funny or entertaining videos from tours or doing a 'Throwback Thursday' campaign for example, is a great start. Posting this type of engaging content through your social media channels will keep your audience happy and create positive attitudes towards your brand.
Being a tour or attraction, there is a great chance that you have a tonne of awesome content and this is the perfect time to post it. All of this will be very useful when restrictions are lifted and your audience is thinking of going on any tours or attractions in your area.
Set Up For Success
As mentioned previously, the restrictions placed upon businesses, whilst damaging, offer a new opportunity to improve your tour or attraction. It is the perfect time to implement organizational changes, or for example, adapt to the new technology and set your tour or attraction up for success.
Changing over your whole booking and reservation system is a hassle and may result in a loss of customers, yet now you cannot interrupt customer experience, nor can it take up too much of your time, of which you now have plenty. This makes it the perfect time to overhaul your system and take it to the next level.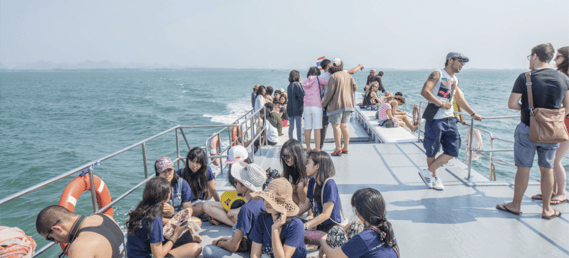 Businesses all over the world are feeling the strain placed upon them by the coronavirus. Travel restrictions mean that tours and attractions are among the worst affected. That means that you must work harder to ensure your tour or attractions survuival and prosperity in the long term.