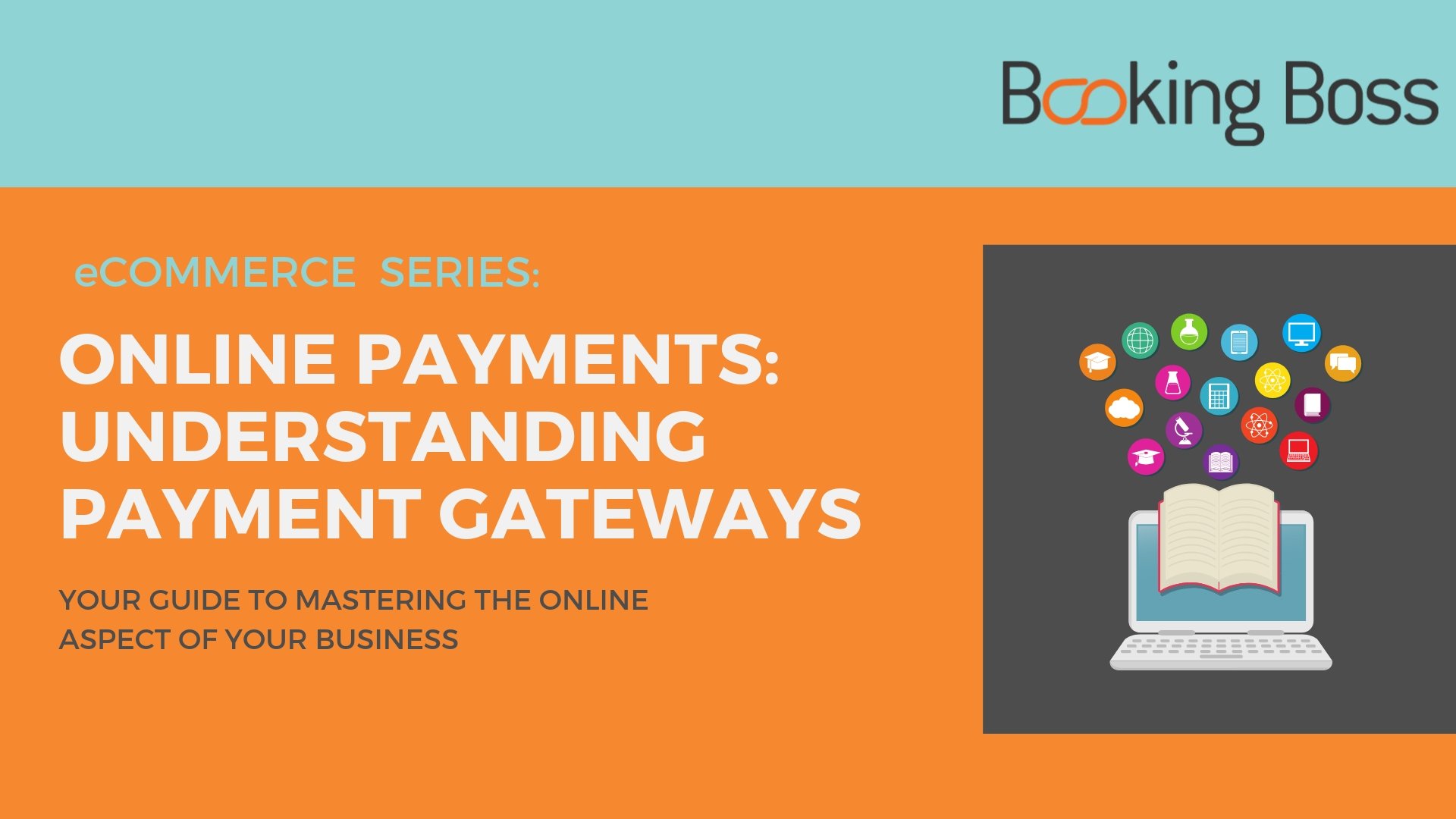 We have covered the the "why" you need to sell online and also how to choose and set up a booking system, now we need to look at how to take payments online.
In the first week of the eCommerce series, we discussed the importance of selling your product online. So, if you're establishing your website, the next step is to decide on your payment gateway so your customer can finalise their purchase. Below are our recommendations and considerations while selecting your payment gateway, as well as what you should expect them to handle.
A payment gateway is the third party in a transaction who assists the payment to be processed between yourself and the customer. The payment gateway's information is protected on both sides and processes payments quickly and securely. In essence, it's the same as a physical point of sale terminal, but online. Payment gateways are responsible for the encryption of credit card numbers and other personal data, verifying the cardholder to confirm payments without disputed charges.
The main three functions of a payment gateway includes:
Validation the customer's card
The transfer of funds
Reporting of transactions
They charge the merchant a fee for transactions, and often have other fees (monthly, membership, refund/cancellation etc.) Though these features are not always included, you may want to consider the importance of:
What is included in reporting, and will it be useful to you?
Speed of transactions (both for your customer and for yourself).
Credit Cards that are accepted - some gateways only except Visa and Mastercard.
Compatibility loading of various devices (from Android to iPhone, tablet or computer).
Security standards, and response to fraudulent data
Is support offered 24/7?
Here is a simplified look at the process: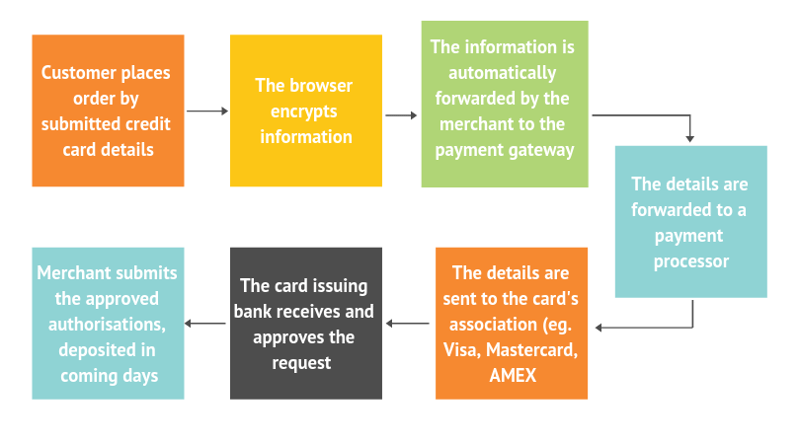 T
he process may look a little lengthy, but most of this occurs within 2-3 seconds! The final step is usually completed within 2-4 business days, once both ends have been verified.
There are plenty of payment gateways available, which can make it complicated when choosing the right one for your business. Here are some important considerations for you;
Choose a reliable brand
Most major banks offer payment gateways, make sure you are signing into the legitimate source (after all, one of the reasons payment gateways exist is in response to online fraud.) Equally, you may want to choose an internationally recognised name if you expect overseas bookings, so the customer can feel safe providing their details.

Assess your options
Depending on the gateway, there are different payment plans, fixed fees and features. Some will be more favourable to domestic transactions, smaller businesses, contract periods, volume based businesses etc. Make sure you've had a good look around for the one most suitable to your current and future business direction.

Check which cards are accepted
Payment gateways will specify which credit cards are accepted on their platform, your customer's will not all be from the same bank, so make sure there is a decent range of credit cards accepted. While doing this, keep in mind the markets you work in. For example, if you work in the Chinese market, choose a gateway that also accepts Union Pay.

Help and assistance
Ideally assistance should be available 24/7, especially if you expect a good portion of your transactions to be international. Typically, most payment gateways will offer round-the-clock assistance, but remember to confirm this if you consider it necessary for your business needs.

Pricing or hidden fees
It is common for payment gateways to include set-up, registration, refund, processing, currency conversion charge-back and cancellation fees. Some of these may be handed to the customer, some of this may be unavoidable, but make sure you know what you are expected to pay for.
Integrations
Make sure it integrates with your booking system! Often booking systems are already integrated with a variety of payment gateways. This is a great place to start researching from as you know from the beginning for sure, that your chosen payment gateway will already been integrated.
So, what's it going to cost you?
You probably won't be surprised to hear that everyone who is involved in the transaction expects to get paid (aside from the purchaser, of course.) This list comprises of the issuing bank, the credit card association, merchant bank and payment provider. The fees are typically bundled together so it is tricky to work out who took what, but basically, because they hosted some level of service, they take a comparatively small portion of the overall profit.
Also worth considering is PCI Compliance. Created in 2006, it was established to monitor data security standards, protecting both the cardholder and your business. There are a few steps to ensuring your are compliant with these standards, but overall is important for your company. Read our blog on PCI Compliance to understand more about it.
It is a good idea to look around at different payment gateways to find the most appropriate fee for your business. Fixed rates may be ideal for some companies, but it may not be the most cost-effective approach, as the gateway has set a rate that attempts to cover all volumes of transactions. For this reason, tiered pricing may be your preference. Tiered pricing has a varied rate depending on the volume of transactions. It's got a risk or reward associated but can be better than fixed rates for some business operations. This all depends on your current business sales and also your projected ones. Before signing into an agreement, project your expected online sales over the coming months to assess the option that is best for you.