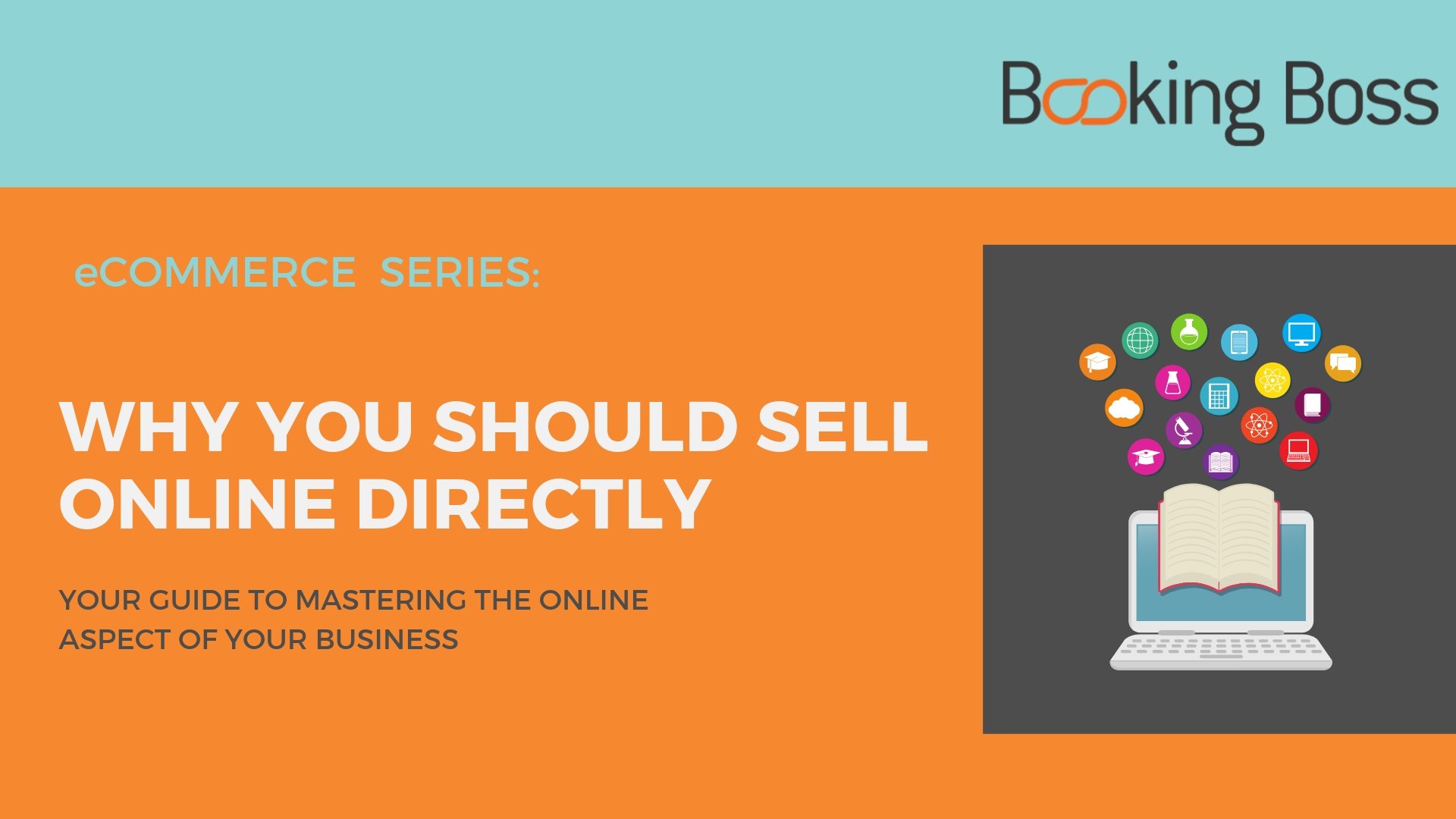 Selling online has a number of benefits to your business that go beyond customer reach. Having an online presence is important for business, and so is the ability to process bookings, here are some of the main reasons why!
Many activities and tour businesses don't have a consumer facing location to sell their tickets directly to customers. Selling online allows businesses to reach their customers directly, where they are and at a time convenient to them. You may have heard the word "customercentric"? This is about putting the customer first through the product you deliver and also speaking and selling to them via the channels that they wish to use. While working with trade partners both offline and online are great at penetrating into the wider market, having online booking capabilities is another channel for your customers, who wish to book direct, the opportunity to do so.
Below are a few points that also shows how selling direct online can further enhance your sales mix and revenue.
Immediate start.
It isn't impossible for you to launch your website on a Monday and receive bookings by Tuesday (or even the same day!). Setting up a website is easier than ever with so many affordable and simple web hosting and building services available, and so is organising your booking system.
Increased data.
With each online booking, you have to obtain the billing information for the credit card transaction, and guess what this means for you? Great customer information! Through obtaining these customer details means that you now have access to a database of upcoming clients (to potentially up-sell and upgrade) and past clients that you can turn into repeat visitors.
In addition to this, you now have great in-depth data to analyse to truly understand who your customer is, so you can develop your branding, positioning and messaging to always speak to your target customer.
This also provides a opportunity to identify any new trends For example, have you noticed suddenly that you are getting increased FIT market from a particular region? You can investigate this trend and also build on that market's requirements within both your product and marketing efforts such a providing translated material or even hiring a language guide.
Data gives you the opportunity to analyse, make decisions and plans.
Timezones are no longer an issue.
If you sell online, your product can be promoted to your customer on the other side of the world while you sleep. They can finalise a purchase at 4am and receive their confirmation through an automated portal without a single admin requirement on your end. You are pretty much open 24 hours, 7 days a week, year round - who doesn't like the idea of making money in their sleep?
Your tour or activity is broadcast to the world.
So long as your website is available to any country, there really is no limit on who your customers can be. Sales opportunities are not limited to the domestic market or a single language. As research has shown, that activities and "things to do" drive destination choice, majority of travellers will only book a matter of days before!
Product changes.
If something needs to be amended, changed or corrected, it is a quick fix if the product is posted online. If you are creating a new experience you can sell it direct to 'test the waters' before launching it through your trade partners.
Increase brand awareness.
It's unlikely that anybody sees one option and finalises their booking. Most of us shop around through simple searches online to compare. By posting your product online as available to book, you may be scooping up your competitor's potential customers who have decided your product to be the best. Check out our blog on increasing your search engine optimisation to help your business be found online.
Provide ALL the information!
The great thing with selling online means that each activity and tour listing can have extensive detail, FAQ pages, images, testimonials from other customers and even instant messaging services for those extra needy customers.
98% of leisure travellers booked a tour or activity in 2018.
And of those 98%, the most popular mode to book was via a computer. Meaning, the majority of bookings in 2019 will be made online. If you don't have a website that is up to date and available to take bookings, then your business might take some hard blows every time a traveller Googles your product and the only recommendations come from your competitors.
Keep all the revenue!
Working with trade (both offline and online) are a great inclusion in your sales mix, however when receive a direct booking you have increased yield for that seat as opposed to if it was sold via trade. It's important to remember that your marketing costs in order to 'win' that booking need to attributed to to this in order to calculate the correct yielding.
Focusing your efforts on your business' online presence will be of benefit to yourself and your potential customers. The website will require continuous updating to ensure it is relevant, however this does not mean it is not worth your time and effort!