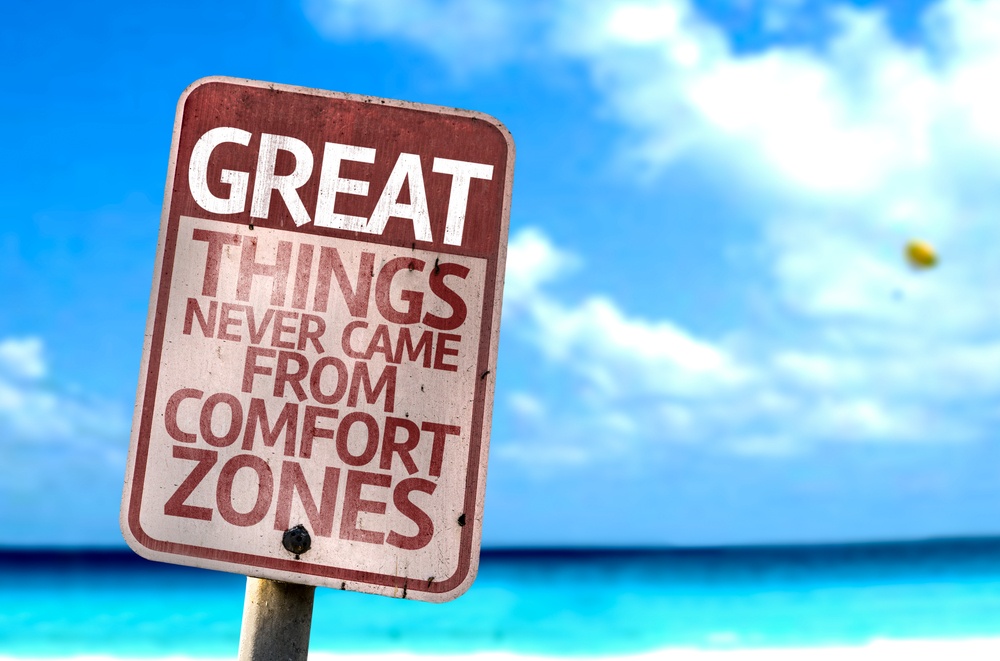 Too often we hear about how many tourism businesses are too busy running the business to actually spend time in the business. Marketing is an important part of the business as it is what often brings your clients to you. It's always a good idea to put together a plan on what needs to be done in order to attract those valuable in-destination clients.
Step 1: Set Objectives
First things first is to map out your year. Map out the peaks and troughs. You should know this off the top of your head, through you can pull some revenue or visitation reports if you need some hard data to support this. From this you can set some goals and objectives. For example, you can look at your peak times and want to protect your market share or increase this so you might want to run a campaign in the lead up to this and similarly you may want to boost numbers in the low season so to run to campaigns during this period to stimulate business.
Example objectives include:
Increase visitation during the School Holiday period by X%
Increase package sales during the low season
Increase average yield per customer during X season
Step 2: Determine a budget
How much are you prepared to spend?
Step 3: Give the Campaign a name and start/end dates.
This is to help you track the campaign with a name and give a definitive period for you to execute the campaign.
Step 4: Ask yourself questions.
What are you trying to achieve? Increase visitation? Increased awareness?
Who are you speaking to? Who is your target audience?
What product or offer are you giving them to encourage booking? (This also helps you track conversion rates).
Don't forget that once you have decided on a value add or an offer, to load this into your booking system and train any necessary staff who will selling it (reservations, front gate etc).
Step 5: How are you going to reach your target market?
Now you've chosen your market and put together your offer, you now have to decide how you are going to speak to your target market, Where does your target market consume media?
You can break it down into offline and online media.
Offline media includes TV, radio and print,
Online media includes:
Your own website (creating a specific landing page for the offer), banner ads, remarketing, search engine marketing (SEM) and eDMs (e-newsletters to your database) - all driving back to your site.
Social - Facebook, Twitter, Instagram, Snapchat
In addition to this you can add in potential press coverage and trade.
Do you think the offer is press worthy? You can also send out a press release detailing the offer for some additional exposure.
Also look at distributing the offer via your trade partner network as they may include into their marketing campaigns also. We highly recommend doing this particularly for OTAs who specifically target in-destination travellers.
You will need to create content to help you get the message out. If you are limited on time and are happy to spend some marketing budget there are people and companies that can help you:
Graphic designers - you can pay for an external graphic designer to help you create the banner ads, social media content, however there are great tools such a Canva.com where you can create these yourself.
Digital agencies - digital agencies can look after all your Search Engine Marketing (be prepared to have some budget for this, they can help guide you through)
Creative agencies - if you are looking at going down the offline path and require to develop some Television and/or radio content. If you are unsure of how to appoint a creative agency, we recommend speaking to your local Tourism Office who may be able to help point you in the right direction.
Step 6: Post campaign Reporting
It is very important to report of the results of the campaign to determine an ROI (return on investment) and also what works and what didn't?
Have a look at:
What did people purchase? You might have found that your numbers increased however the promotional offer wasn't purchased much. People saw your ads and it increased overall visitation, however the offer may have been wrong. Something to be reviewed for your next campaign.
Did many people book via your trade partners? Did they book the offer?
Determine purchase behaviour in Google Analytics through

How the entered your site? Was is via an Facebook post or advert? Which ad did they click on? What didn't they click on?
What products did they purchase?

Look at your overall revenue over that period and compare the amount you spent and you can figure out whether the campaign increased your revenue (it is advisable to compare it to the same period the year prior) and whether you made more money than you spent.
Wondering how to determine ROI on your marketing campaign?
The simplest way to calculate this is to take the overall sales growth over the campaign period and subtract the campaign costs. You then divide it by the marketing campaign costs.
For example, when compared to the same period the year prior, you increased sales by $4000. You spent $500 on your marketing campaign. ($4000 - $500) / $500 = 7. Your ROI is 70%.
While it does take some time to set these up, once you have done it a few times, you realise how simple and effective a dedicated marketing campaign can be. As you get more familiar in running them you can then start trying out new things and testing out options to see what works best. It's always to keep trying new things (even if they don't work!) as you will always learn from them and keep ahead of the every changing digital world.
In summary, how to set up a marketing campaign for the first time:
As this is your first campaign, it might be worthwhile to keep the campaign digital as this if often the easiest way for you to manage and report on.
We recommend:
Building a landing page on your site with the offer
Putting the offer front and centre on your homepage of your site
Running an Adwords campaign for the duration of the campaign driving visitation to your landing page
Social Media - you can post your own content and also run Facebook adverts and sponsored content in instagram to reach your audiences. Social media ads are often very cost effective options.
Work with trade - provide the offer to your trade partners (especially those who sell in-destination) to further your reach.
Report! Always report!
Good luck with running your own campaign and may it bring you great ROI!