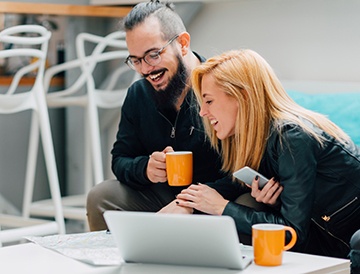 Tourism trade shows are a brilliant opportunity to immerse yourself in the industry, share your brand and network with similar companies, both domestically and overseas. These events can be used to promote your product and get in idea on how your product and brand sit within the marketplace. Here's our top 5 tips on navigating your way through these events and towards success.
1. Do your research
Before even stepping foot onto the trade show floor there is work to be done.
Learn who is attending the show, create lists of businesses or individuals you would like to connect with. Set up appointments and contact buyers, remembering to check daily for confirmation, changes and updates.
Choose the markets you want to target. Once you have established an idea of markets, your presentation and collateral can be created with them in mind, to keep the message relevant and clear.
Create a schedule and review buyer information for meetings. Prepare for each meeting and remember what you'll include in your conversations with certain people.
Know your audience. If your company has a few products, it'll become impossible to communicate each of them effectively to everybody (especially if you factor in time frames and language barriers!). If you've done your research, you should know which product is more suitable to the prospective buyer so keep to that product in the time you have available. Note to follow them up post show with anything additional that you think they should know.
Put together a 'cheat sheet'. If you have multiple products, it can be impossible to remember each in detail (especially all the different rates!), an option around this is creating a 'product bible' of 'cheat sheet' booklet, which is set up to easily flick to the pages that have the information your are looking for.
Put together your social schedule. At the trade show, there may be functions and additional events on offer. Decide whether or not your attendance will be of benefit. (Keep in mind, some functions may require invites so make sure you get one if you need one!)
Stay up to date. During and after the trade show, your website and other media might be visited by contacts who are interested to review your company further. Take some time to update your information, ensuring everything is consistent with your presentations at the trade show.
2. Assess your objectives and set your goals
You've chosen to attend a specific trade show, but what will you achieve there? Here are some important reasons to consider.
Increase brand awareness. Use the time to share your company name and role with related contacts. (Also consider how you'll be remembered among hundreds of other attendees, business cards, emails and discussions!)
Find leads. It is unlikely that you will create then finalise any deals at the trade show. However, you'll probably create lists of potential leads to follow up.
Write new business. Establish new connections with other businesses, suggest collaborations or ventures to undertake. Seek out ways you can mutually benefit each other. Does the buyer have a large group coming and they are for experiences to include? Be prepared to quote at the show to secure the business.
Cement current relationships. In attendance will be companies you have met previously, or this may even be the first time meeting face-to-face after months of communication. Take time re-connect with your current clients.
Product and rate testing. Test your product against competitors or the opinions provided by companies. The show allows you to showcase your offerings, but don't forget to listen to other businesses and feedback from buyers. Review your products and rates against others to analyse your position and whether it's time to launch that new product or increase your rates.
3. Put together a plan
Know your Unique Selling Points (USPs). At the show, you'll be among many companies and potential customers. Use the time to compare your product to similar businesses and know your differences and positioning.
Speak in a language they can understand. If you are travelling internationally for the trade show, the attendees may speak different languages. Do you need a translator? Often event organisers offer this service at an additional cost (that is worth it!) and make sure you have business cards and collateral in the language you require. It is also good to learn the basics of the language such as 'hello" and "thank you".
Sales Training only? Make it memorable. If you are sales training, make sure you have a great presentation or video ready to showcase your product. If you are simply needing to have buyers remember who you are (sometimes the buyers or agents are see up to 40 presentations in a day!), you might want to think of something that they might remember you by. You could play a game that features your product to engage the buyers/agents allowing them to have fun and hopefully remember you by!
4. It's (Trade) Showtime
During the trade show, here are some important tips;
Stick to your message.
Be open to opportunities. You never know where a conversation may lead and what business it may bring.
Network, Network, Network! As the official hours of the event come to an end, that doesn't mean home time. Attend as many networking events as possible; plenty of business is done at the bar or over dinner.
Take notes – all those business cards won't have all the information. Note taking can demonstrate your commitment and attention. Bring a notebook and pen, or check out some great note-taking apps like Google Keep or Evernote.
Get those answers instantly. Use the face-to-face meetings to receive the responses you were requiring, remember the importance of 'in-person' interactions and behaviours.
Recognise the developing or fading trends of the industry. What is everyone else doing (should you offer it too – or be unique from them?), do you offer something that no one else does, (and is that offering worthwhile, or no longer needed?). Stay on top of trends to continually innovate your company.
5. The trade show may be over, but the work must go on
It is likely you will have created a number of business opportunities. Here are our tips for managing the numbers of new contacts and potential leads.
Separate the lists into "Instant Actions," "Not so Urgent" and "Low Priority." These groups will help you focus your time and follow-up those important contacts. Ideally, this task should be done ASAP.
"Instant Actions" should be followed-up quickly, reaffirm your interest with a personalised message to the person you met and reference the information from the conversation.
"Not so Urgent" contacts can be dealt with accordingly, depending on how you think they can benefit your company. It is important to contact them within reasonable time.
The "Low Priority" pile typically offers little to no business opportunity for you right now. However, it is possible that in the future opportunities may arise, after all they work in the same industry and attend similar events. Automated messages can be created for these contacts to keep them in mind and establish a connection.
Record everything! All the meetings you attended should be logged into your CRM. Contacts provide endless opportunities, plus it helps you keep on top of what leads you may have uncovered from the trade show.
Stick to your word and send the follow ups. Remember to send out any information or other materials that you promised (this is where your note keeping comes in useful!). These follow-ups on conversations prove you are reliable, paid attention and are willing to establish business contacts.
Finally, review the outcomes of the show against your objectives. What was worth your time and what was not? Was this an investment to your company and should you attend the next one?
The preparation for the event, along with the work required on the days and afterwards, is demanding, but that's (tourism trade) show biz for you. Constant exposure within the tourism industry will help you to build your product, new contacts and access new markets – all made possible by attending tourism trade shows. Good luck and you've got this!