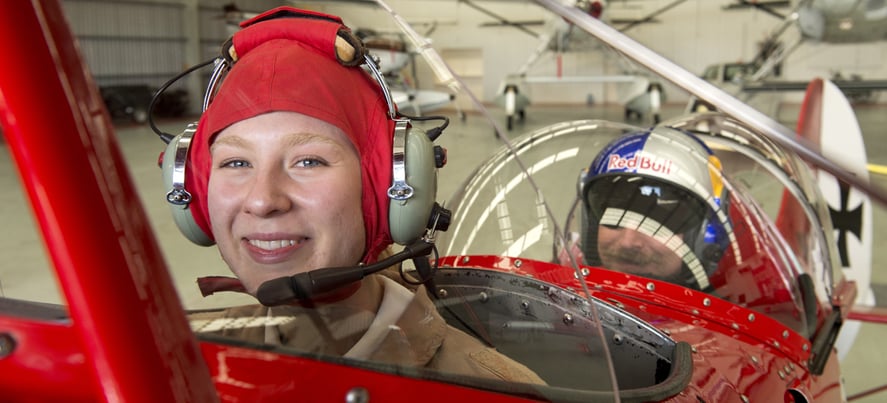 When you're a tour or activity operator getting new business can be a challenge. Especially if you rely solely on direct bookings through your website or self-run social media campaigns.
But if you've been in the tourism game for a number of years you will have seen how much indirect online bookings have shaped the industry. And it's for the better. With the internet and smartphones, there are now so many more ways for your offering to be seen. Customers can access these options with the click of a button, no matter where they are.
So let's take a closer look at what indirect bookings are and how to get more for your tour and activity business.
What are indirect bookings?
Indirect bookings are bookings made through 3rd parties, or distributors, who resell your product. For example this could be an online travel agent (OTA) such as Expedia or Wotif. The more 3rd party distributors you're linked in with, the wider audience you will have looking at your product offering.
How can your business sell more tours?
Seeking indirect booking options can be a very effective way to promote and advertise your business. It can also be cost effective - a lot of distributors will only charge you a commission when a traveller books your tour or activity. Until they do it's essentially free advertising!
Work with Online Activity Agents (OAAs)
Websites such as Viator and Adrenalin are OAAs or experience websites. They give their customers a wide variety of tour and activity offers from romantic hot air ballooning with a champagne breakfast, to a blood pumping rally driving and V8 race car experience.
Typically these bookings are based on a commission, which is taken out from cost of the booking before it's transferred to your bank account - approximately 7-days before the booking date.
To learn more about the benefits of connecting in with these sites check out the links below: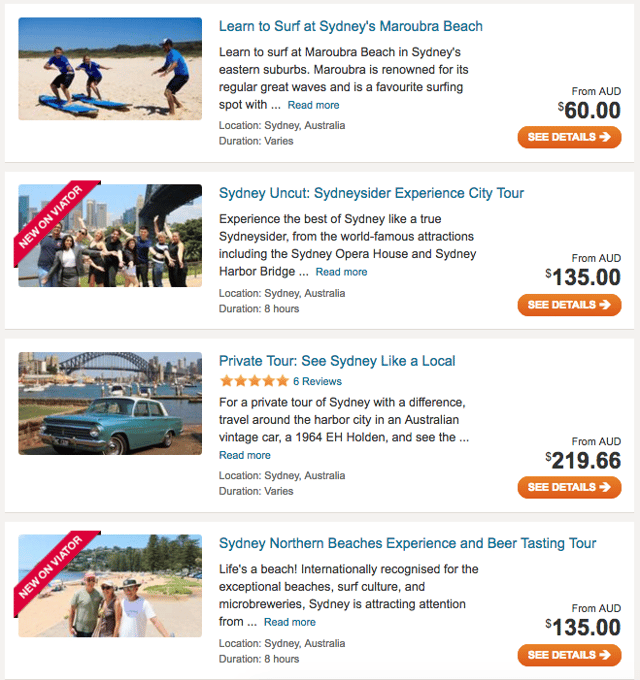 Link in with Online Travel Agents (OTAs)
Another way to lock in indirect bookings is through an OTA. These websites do practically everything a regular travel agent does - just without talking to a person. Customers can book flights, accommodation, tour and attraction tickets all on the one website. There are usually packages, special offers and also reviews of other traveller's experiences. Expedia and Wotif are probably the most well-know OTAs in the market. The biggest benefit of using an OTA for a traveller is the ability to compare an offering, this means operators like you need to make sure your product's pricing is right for your target market and compares favourably to your competitors.

Much like OTAs the booking terms are usually commission-based, paid directly to the OTA from the total amount owed to you.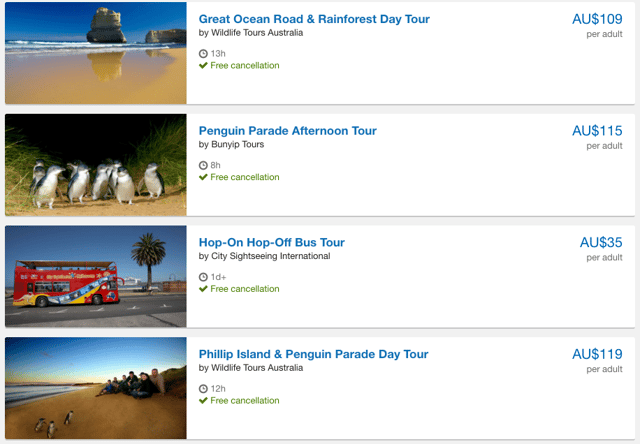 Above is an example of Expedia's activity offering page, Booking Boss enables you to connect directly into Expedia. Here's more information on that connection.
Build strong relationships with concierge services
Concierge services make reservations on behalf of their hotel guests. They will recommend tours and attractions in the local area that the tourists should visit. Having a strong relationship with a concierge is a brilliant way to secure more indirect bookings. Obviously the more your offering resonates with customers and the stronger your relationship is with the concierge, the more they're going to recommend you over your competitors.

Usually concierges also work on a commission base and the rate is set by the hotel. The only way to make a relationship like this successful is by nurturing it and keeping them updated with your latest tours and offers.
A final note
There are other ways to successfully secure indirect bookings. We put together a guide: A quick-start guide to distribution in tourism to help you wrap your head around the ins and outs of getting your product in front of your target market. Download your free guide today!
Booking Boss is an online booking system for tour operators and attraction providers. Trusted by many in the tourism industry, Booking Boss is about getting you out of the spreadsheets and into the sun. We provide free education resources for operators like you, to make your business the best it can possibly be.