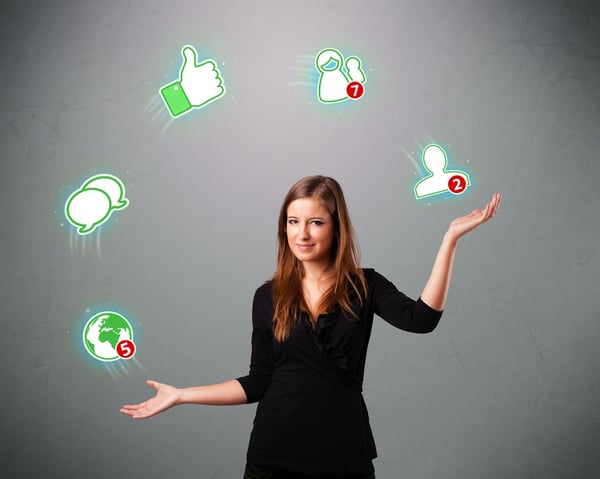 With the Holiday season quickly approaching and things are starting to get busy operationally, it can be hard to keep on top of keeping your social media accounts active and your audience engaged.
Here are some tips to help you keep on top of managing your social media during this busy time.
1. Put together a content plan.
The holidays give great opportunities to create content showcasing your product. Develop a plan for the coming 2 months. You can easily set up in s spreadsheet such as this: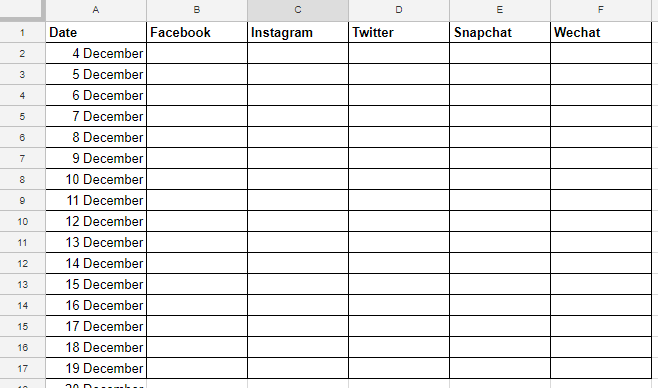 Determine how many times you would like to post per channel per week. Then against that date, list the content that you are wanting to post for example "Santa visiting the kids on tour".
2. Create content now.
Before your priorities are 100% your guests, take the time now to create the content you will need. Got a Santa Suit? Get it on and take some happy snaps or take some video content. Get a party hat or silly glasses with NYE2019 and get snapping. While it might feel silly doing it now in November, you will thank yourself in December and January.
3. Scheduling.
Now that you have created the content, you can schedule it to post at a later time. There are great tools that can assist with this such as Hubspot and Hootsuite. You can connect all your social accounts to one central location (with one log in!) and you can load all your posts for the next few months and schedule them to publish on your desired dates. It is a 'set and forget'. Well, not forget completely as you'll need to still need to respond to any comments/questions that you may get.
4. Create and promote your own hashtags specific to your activity.
Do you have a hashtag that you tell your guests to use when they are loading up their images and posts? It's a great way to curate content. You can check the hashtag regularly and re-post, share or retweet anything great your guests have shared. Don't forget to always tag the original creator in your post to cover yourself (copyright).
5. Be open to new posts if great new user content comes through.
You might see something (because let's face it, we are all addicted to our devices and we are constantly scrolling) that you want to share. If you think it fits your brand and your audience would like it, share, re-post and retweet away (so much quicker than creating all your own content).
6. Look at Advertising and Sponsored posts.
A little bit of advertising in social is a great way to reach potential new guests. You can set budgets and time periods. While there is a little more work behind getting this setup (be sure to offer a compelling promo as an incentive and to track), once it's up and running, you can set it so bookings are automated ("Book Now" call to action can be linked directly to your check out). These posts will run and show to new audiences. You can set and forget.
As you can see, a little bit of work now will ensure that your brand is still present during your busy period and you can tick that off your 'to do' list.
All in a day's work right?