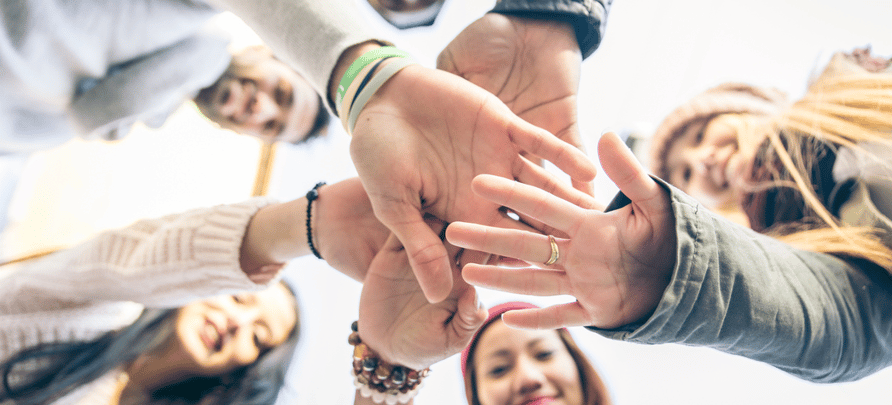 As we head into the summer holiday period here in the Southern Hemisphere, it is time to to cope with the breakneck speed of the high season. For our Northern Hemisphere friends, things are starting to wind down. But now is as good a time as any to get your staff at an optimum productivity level!
In such a people-focused industry, an amazing team will be your most important resource, especially in peak periods where you need knowledgeable, personable and calm team members. They can mean the difference between a once-in-a-lifetime experience and one of 'those' reviews on TripAdvisor.
So how can you make sure that your staff are primed and ready to go as we head into the busiest time of the year? We've got three ways to improve staff efficiency so that your operation performs like liquid excellence.

Communicate clearly
We can all remember that one horror-boss who made our life a living misery, and you don't want to be that guy. Unfortunately, there are many ways to make your employees feel like they are participating in the tour equivalent of a low-grade horror film. Poor communication skills are the thread that runs through every grim work experience. What's more, the poor communication catalogue is large, and yet difficult to spot unless someone else points it out. Try these on for size, and see if you recognise any of these in your tour business:
failing to consistently outline the employee's role
failing to articulate the strategy of the company
neglecting to document important processes you want employees to follow
not clearly relaying expectations you may have of an employee
not listening to your staff's concerns or ideas
shouting at staff, or treating them with anything but the utmost professionalism.
This last point is particularly important. It can be frustrating in a very busy time to keep your cool, especially when a bad mistake can negatively impact the business you've worked so hard to build. But, if you're calm and problem-focused, not only will you engender admiration and loyalty, but your staff will be much more willing to learn from their mistakes, work harder, and want to stay on.
A higher retention rate also means that staff knowledge stays in the business. This is valuable because, when customers have very specific requests during the madness, your staff can deal with them quickly and confidently, creating happy, calm vibes that will resonate through the season.
Implement software that makes admin simpler
Whether you're planning on automating your marketing, installing a payment gateway or just banishing booking spreadsheets from your life, the right software can make light lifting of heavy admin work. For example, an online booking system can:
directly take all your bookings from distributors (cutting down on mountains of emails)
allow you to compare in real-time who's booked in and when they did so
access tour availability online
allow customers to pay for their bookings over the internet
allow you to find out before the tour what your customers might need (for example, in terms of allergies or safety requirements).
Accessing real-time information is valuable in a number of ways. It can reduce error by making sure staff aren't doubling up on bookings. And, it allows staff to be proactive. For example, if someone in the group has a mobility issue your staff can get the facilities they will need ready to go in advance, rather than scrambling madly on the day.
Your staff will also save oodles of time by not spending hours emailing distributors and manually entering bookings, or trying to figure out how to secure payment when credit card isn't a tender option. Taking the admin burden off your staff will also help them to focus on the important – and fun! – part of their job: creating amazing experiences for your customers.
Provide training
You wouldn't throw a staff member into a lion's den without the right equipment (or at least a book on lion behaviour). Yet so many tour or attraction operators hire casual staff for the busy season and expect them to perform without any real guidance – and then are shocked when the busy period turns feral and threatens to devour them whole.
If possible, use the quieter periods to do your hiring and train your staff so when it comes to crunch time they feel experienced and confident. While you are investing a little more upfront, good staff training will pay dividends in great customer reviews, a happier workflow and higher staff retention. And training shouldn't just be a one-off thing. Find opportunities for staff upskilling and growth. It shows you value your staff, are interested in keeping them on and want them to grow with your business.
When designing your training, think about the small issues that had the biggest impact on your performance (positive and negative) last year, and start there. This way, the training task does not become overwhelming for you, and you can be sure that the little training goes a long way.
Happy staff, happy tour
We know that even with the best-laid plans, things can go awry — that's just part of the job. However, having great, happy, knowledgeable staff can mitigate the worst of the stresses, help your operation grow and reinforce the fact that, despite all the chaos, we work in a pretty amazing industry. We hope that your high season is a smooth-running, busy, profitable one and that you make the most of it. If you'd like to know more about how you can grow your tour business, then you need to check out our guide: On-demand: 11 tips to ensure your offering is export ready today
Booking Boss is an online booking system for tour operators and attraction providers. Trusted by many in the tourism industry, Booking Boss is about getting you out of the spreadsheets and into the sun. We provide free education resources for operators like you, to make your business the best it can possibly be.