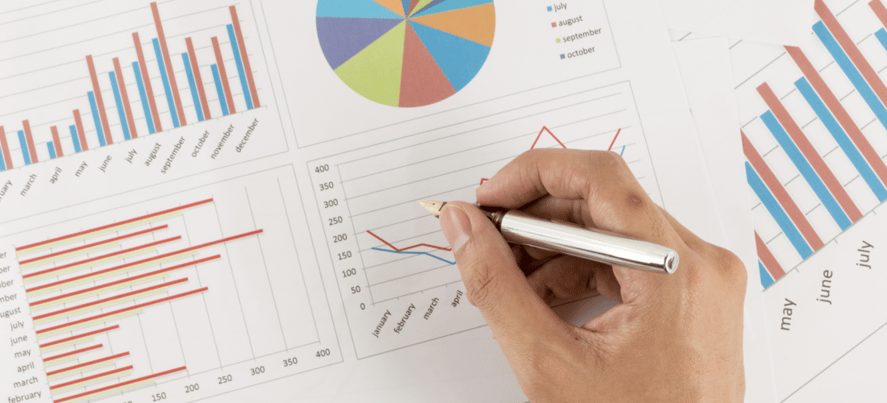 It's that time of the year again - time to start setting your tour rates for the 2017/18 rate year. While rate setting is no one's favourite pastime, it's an important thing to do if you want to continue to expand your business.
But where to start? Here are our top tips for setting your rates and working out your tour comission rates.
Understand the basics
For new tour, attraction and activity business, when setting your tour rates there are three sets of rates you need to look at. These are retail rates, nett rates and commissionable rates.
Retail rates
This is the GROSS price. It is total price that your customers pay no matter where they book.
This means that if you sell a tour for $100, your RRP is $100 (Recommended Retail Price).
This is what you base your nett rate structure from. When you contract to distributors, you always list the RRP along with the nett rate so the distributors can see what the recommended markup should be.
This means that throughout your distribution network, this price should be the the same. Eg. If customer's buy tickets at a hotel's concierge or on Expedia, the price is standard.
Nett rates
This is a privately negotiated rate with your trade/distribution partners.
Best Practice is a set percentage from your RRP.
Examples include:

Inbound Tour Operator - 25 - 30%
Wholesale - 20%

When calculating your rates, you must ensure your have a good profit margin above your operating costs.
Commissionable rates
A commissionable rate is the RRP minus an agreed commission for the sale. These are more likely to be negotiated with travel agents and concierges directly.

The agent or concierge sells at the RRP and the commission is paid post departure. These can be paid weekly or monthly and again is determined privatley.

Industry standard is 10% for travel agencies and 5 - 10% for concierges.

These do not need a formal contract, however you can provide one if you require.

How to set your rates at the right level
Throughout the next section you'll work through three steps to set your rates at the right level for the 2017/18 rate year. Let's start!

Step 1: Work out your breakeven point
Answer these 3 questions:


What was your total number of customers for 2015/16?

What were your total expenses (operations and sales/marketing) for the year?

What is your current retail rate? This one comes into play in step 2!


Once you have all of these numbers write them down.

After you've done that, you need to divide your expenses by your total of customers. Breakeven point= expenses/customers

Example:

Last year you had 70,000 customers and your expenses were $4million.

4,000,000/70,000 = 57.15

This means you need to charge $57.14 per person to break even.
Step 2: Work out if you have enough margin to cover your cost
Operators need to consider how you will market your offerings, a major part of this is working with distributors. And sadly, they're not going to distribute for free. That's where we need to consider our contract rate levels for distributors.

Take a look at your current rate levels. How many rates do you have issued that are different from your retail price?
Industry best practice commission/contract rates are:
Inbound tour operators: 25-30% off the retail rate (nett)
Tour Wholesale: 20-35% off the retail rate (nett)
Retail travel agents: 10-20% off the retail rate (commission)
We go in depth about commission rates and what to do in certain situations (like working with high-volume distributors) in our previous tour rate setting post. Don't forget to check that out!

Once you've subtracted these percentages from your current retail rate, are you still charging enough to make a profit? If not, you may have to put up your rates.
Step 3: Figure out your profit margin
Now we know our breakeven point and what what we need to set our contract rate levels to, we can look at the profit margin. To do this we need to review the number of customers and your profits from last year.

Example: Set up a table with your current rate structure.
Current rates

Adult

Nett%

Customer Numbers

Revenue

Rate

$100

100%

15,000

$1,500,000

1

$65

35%

20,000

$1,300,000

2

$70

30%

17,000

$1,190,000

3

$75

25%

10,000

$750,000

4

$80

20%

8,000

$640,000

Total

70,000

$5,380,000

Less expenses

-$4,000,000

Estimated profit for 2015/16

$1,380,000
If you base your future earnings on the customers you had this year, you will have a good idea of what your profit margin will look like next year. Be cautious though, many considerations needs to be taken when we look at sales. You must consider if the market is on the decline or incline and this depends on many factors, such as the economy.

With this in mind, you need to step back and decide if there's any way you can increase your profit margin. If you completed Step 2 and found you don't make enough profit, you need to increase your rates. The same applies if you have expensive projects this financial year, such as an upgrade to certain features, you might consider increasing your rates by 4-5%. A 3% increase is considered standard to meet the Consumer Price Index. Any proposed rate increase needs carefully analysed and then justified to your distribution partners.

A recent features upgrade to Booking Boss' online booking system, allows tourism operators to update their nett rate settings across the board, in one-step. This not only saves time, but reduces the risk of human error. It's worth looking into if you're suffering from rate setting night terrors.

To learn more about rate setting and contracts, download the template Contracts - the Ultimate Template for Tour Operators.
Booking Boss is an online booking system for tour operators and attraction providers. Trusted by many in the tourism industry, Booking Boss is about getting you out of the spreadsheets and into the sun. We provide free education resources for operators like you, to make your business the best it can possibly be.