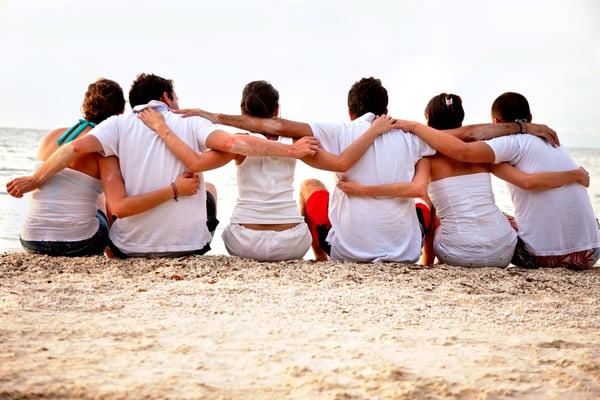 Working in the Tourism Industry can be loads of travel, lots of spreadsheets, long hours and (let's face the reality here) not usually can come with a big salary.
Why do we all stay? The Tourism Industry is a people industry and the people we work alongside with is, one of the main reasons we stay.
Here are 8 reasons why our Tourism Industry buddies, are actually our best of friends.
1. Organising famil trips and inviting all your favourite "clients" who are really your besties to come with you.
2. Attending sales missions and going to the other side of the world for weeks on end and everyone on the trip will soon become your mates and will be having wines and beers at all the airport bars together.
3. Organising sales calls with your favourite people (ahem..yes clients) at Christmas time and "hosting" an end of year "Thank you for your support" dinner.
4. Going to annual trade shows and catching up with everyone who live all over the world and being updated about their family/dogs/holidays/marriages/break-ups……..and then doing business.
5. Being offered another job outside of tourism for more money but you turn it down because you'll simply miss everyone too much.
6. Realising that some of these people have crossed over into your private world when you start organising weekends away together, inviting each other to major life events and you start hanging out at each others houses.
7. Oh the places we have gone together. Going on famils, sharing rooms, drinks at sunset and majestic sunrises. Seeing some of the most spectacular places in the world together.
8. At the end of the day we love meeting new people and building meaningful relationships with them. We work in Tourism which is the business of helping people create lifelong memories and we love it and wouldn't have it any other way.