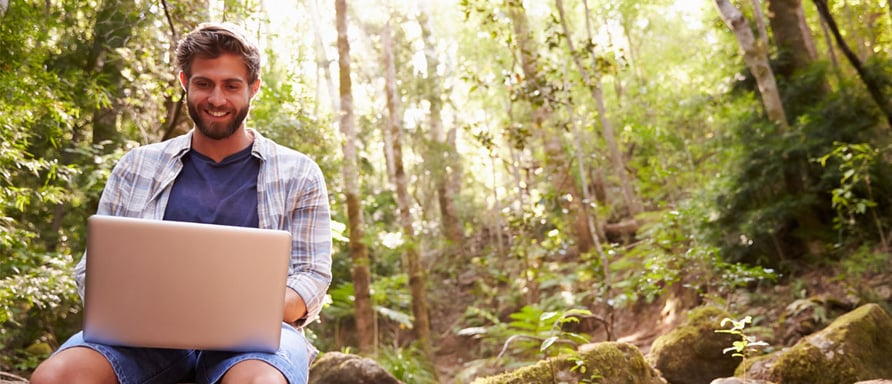 When you type the word 'gateway' into Google one of the terms that appears is 'open sesame.'
This description is very apt on two levels.
Firstly, even though the phrase 'payment gateway' sounds like a financial fandango, at its heart, it's just about access. By allowing you to facilitate payments in a quick, safe and agile way, you are unshackled from the desk and office and can take payments anywhere anytime.
Secondly, gaining access to a payment gateway has traditionally been a fraught process, especially for smaller businesses. They haven't had the magic words to unlock the benefits a gateway offers and so have had to make do with systems that are unwieldy at best and non-compliant at worst.
However, the great news is with the recent launch of Booking Boss Payments, tours and attractions big and small can now enjoy conducting their business in a more streamlined and secure way.
Yet not all payment gateways are created equal. Before committing to a model, you should do your research on the advantages and disadvantages of each payment gateway, and see what's going to fit your business needs. We've outlined some of the factors that should be considered before choosing a payment gateway for your tour business below.
Security
Given that older forms of payments were riddled with security issues, a gateway is an armoured truck by comparison. When choosing a gateway, you should ensure your system meets all forms of security compliance. This will include factors like:
Protection of cardholder data

Whether they use antivirus software

Whether they have a firewall in place to protect customer data

Tracking and monitoring all access to network resources and cardholder data

Compliance with

anti-money laundering checks

Compliance with

Know Your Customer (KYC) checks
Some companies use methods which don't tick all these boxes, so make sure you triple-check before signing up.
Usability
For tour operators, this is one of the biggest factors in making a decision, because you're not always working in an office or even in the same city. To that end you need to check that the gateway:
Has off-site capabilities

Can cater for more than one currency/country if applicable

Can supply you with an adequate level of customer support

Accepts the most frequently used cards

Can integrate into your current IT setup

Sits nicely with your branding for a seamless customer experience
In short you need to ensure that your gateway is going to be agile and responsive to your needs and that can adapt with business growth.
Fees
If a gateway payment charges a fee, you need to ensure that you understand what that entails. Be aware of:
Fixed fees

Charges per transaction

Chargeback fees
And while it may be tempting to go with the option that has smaller fees, you need an option that scale with your business.
Scalability
Which brings us to our next point. When investing in a payment gateway, you need to think about how the gateway will comply with your existing systems and how it fits in with your growth plans. You need to ask yourself:
What kind of products and experiences do you sell versus what you may plan to sell at a later date?

Does it cover the most common cards used?

How detailed are the reports the gateway provides?
Scalability also touches on a big problem that tour operators may have experienced previously: that they are just not big enough to be accepted by traditional payment gateway providers. As Booking Boss CEO Renee Welsh says:
"Payment gateways have always been a challenge, especially for tour, activity and attraction operators because the big banks lump these smaller, micro businesses into the same categories as hotels and airlines. Typically an operator might spend weeks completing the paperwork required, only to be rejected as they're deemed a risk or just not a fit for their model. It's unrealistic and this happens at bank after bank. It can be an incredibly frustrating process."
Being denied a gateway means that there is a significant impediment in getting these small businesses to grow — without a gateway, it's more challenging to attract new customers and operate in a more agile way, as the manual financial transactions can be slow cumbersome and prone to error.
However, the tide is turning for smaller operators. Booking Boss recently announced they ensure that those smaller (and bigger) operators will have access to a payment gateway by launching their own. Instead of spending huge amounts of time applying for them, all you have to do is jump online and supply basic business details and your bank account.
Now you don't need to try all the magic words in your vocabulary to give you access to the opportunities of the gateway — all you need is a device and two details, and you're on your way to a whole new world.
We here at Booking Boss understand how busy you are, hence we've taken the hardwork of researching payment gateways for you. Download our Payment Gateway Comparison Matrix to compare the top 10 payment gateways and find out which is the most cost-effective for your business.
Booking Boss is an online booking system for tour operators and attraction providers. Trusted by many in the tourism industry, Booking Boss is about getting you out of the spreadsheets and into the sun. We provide free education resources for operators like you, to make your business the best it can possibly be.