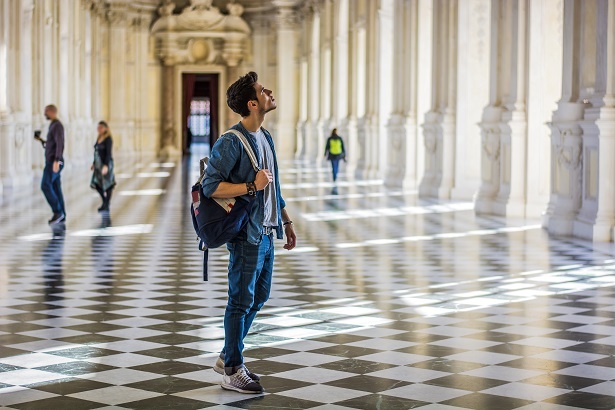 Museums are important tourist attractions, often filled with exciting exhibits and important history. However, they are a little different to other attractions in the way that they're not likely to reach capacity too quickly. This is because they are popular year-round, and tend to be constant fixtures people take their time to get around to visiting.
However, this doesn't mean that museums shouldn't invest in the online booking trend. There are numerous benefits to joining in on online booking for all tourist attractions, not just the vastly popular water parks or busy zoos. An online booking system is definitely something that would make museum operation easier and more informative to the managers, and here are a few of our reasons as to why:
24/7 ticketing
Access to 24/7 ticket sales is important to have in our shrinking global community. Inbound visitors who want to finalise their itinerary before leaving on holiday may want to book tickets to your museum. This gives them that opportunity and secures their visit within the next couple of weeks. It may also make things easier on tour guides who need to book for a certain number of people by cutting out numerous forms of communication and putting everything into the one channel.
24/7 ticketing will also free up your phone, with more people booking exclusively online rather than calling with booking enquiries. Bookings can occur outside of hours without any need for the same repetitive enquiries that drive your staff crazy.


Relationship with customers
Not only does an online ticketing system allow the museum to have greater access to potential visitors, it also allows you to keep in greater touch with those who have booked online with you before. Customers can be sent emails offering a member subscription, or information on upcoming exhibits. This will entice them to return to your museum, especially once things have been changed around a little. You can also keep them aware of any discounts that apply to online booking or special periods during the year.
Timed admission
An online ticketing system makes life generally easier when managing timed admission. Your allocation will be listed online, and then sessions will be removed once filled up. This removes stress from both managing and attending popular and busy exhibitions and keeping up with allocation while selling tickets at the front door. Also, a cancelled booking or session is easy to manage with reallocation through one click.
By making sure people are booking online, you'll be able to better predict visitor fluctuations - whether you'll be busy or quiet, etc. This will help you make decisions on the daily running of the museum, such as how many staff you might require at certain times of admission.
Reporting
A lot of online booking systems offer features that pull the data from bookings made and makes it accessible in report format. Every online booking made for the museum will add to this pile of data. The reports available are useful across the business. For example, your marketing team will be able to learn more about your intended market or audience from information on who is purchasing tickets.
Easy to begin
Museums should also begin their use of online booking systems simply because it's not a difficult transition, and it is one that'll only make the running of the attraction an easier process. There are many systems that offer great support throughout integration.