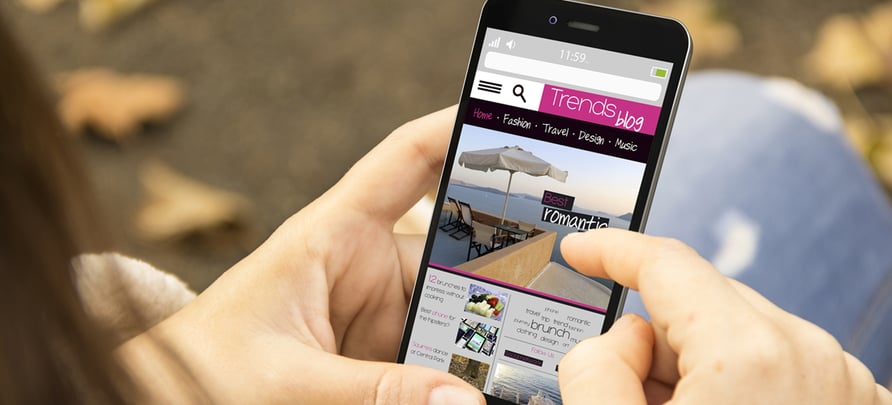 Let's be honest, when was the last time you updated the imagery on your tour business website or added new content? Maintaining a website can seem like hard work, right? It just never seems like a priority with so many other things demanding your attention in the business.
But here is an interesting fact: Did you know 65% of consumers haven't decided on their travel destination when they begin their holiday research? This means that your website has the potential to attract customers who don't even know where they want to go on their next holiday!
Yet, chances are that your tour and attraction won't have such a magnetic effect if it's still featuring images of people in their best 80s holiday attire.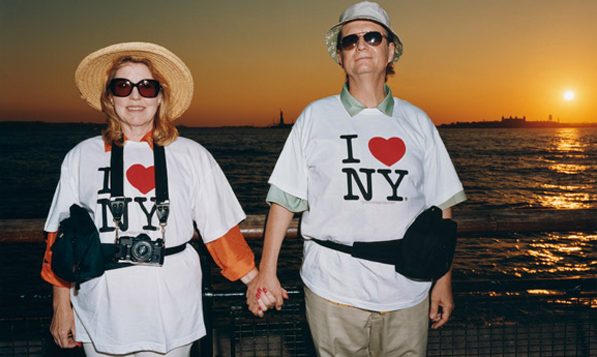 Imagine if you were a traveller excited to be coming to Australia. You decide that you definitely want to swim with dolphins, but when you look at the dolphin swimming website it takes ages to load and you can't really figure out how much it costs to participate. To make matters worse you can't book online, you have to call or email, the pictures aren't showing up, and there is confusing information on the site about the location and times you could swim with the dolphins. As a potential customer how would you feel? Confused? Frustrated? Maybe even worried about booking with the provider, because the website seems so unreliable?
It's no secret that getting your tour website right is vital for your business success in the digital era. To help you bring your digital presence up to scratch, we recently caught up with Tourism Tribe's digital marketing guru and managing director Liz Ward. Read on to find out how you can avoid the four website design mistakes costing tour operators online bookings.
Mistake #1: You have adopted a set and forget mentality
Websites need to evolve in order to appeal to your target audience. The set and forget mentality just doesn't work in 2016 and you reguarly need to update your website with new content. So who's in charge of this in your business?
Your website is a strategic selling tool and is your online shopfront. Liz says this means managing it as a valuable asset. This means regular software updates and secure backups. It also needs to be populated with fresh and interesting information, images, videos and blog posts. It's this approach that will attract and engage your customers and remove barriers to doing business with you. You need to make sure you have good tech support team and that you, or someone in your team, has the time to create the content and make website amendments.
Mistake #2: Misjudging time commitments
Updating a website and associated social media channels takes time. Writing new content, taking new images, creating new graphics, updating pricing and keeping everything fresh could take up to 10 hours per week depending on the size of your business. Don't make the mistake of not dedicating enough time and resources to do the job well.
Mistake #3: Not thinking strategically
Your website should be considered a selling channel. Sales through your own website mean you don't have to pay out commissions, which results in more money in your pocket. But to get this you need to be strategic.
Your booking platform should be fully integrated, as should your payment gateway, ecommerce software and your analytic tools.
All of your social media activity and content marketing should be purposeful. It should be driving business to your website. Your customer's journey should also be tracked all the way through to your booking system.
Without doing this you're missing sales opportunities and the ability to see what marketing channels are bringing customers to your website and what activities are resulting in sales.
Mistake #4: Not going mobile
A staggering 85% of travellers travel with a smartphone or mobile device. If your website isn't mobile friendly you're missing out on many potential bookings. Google also gives kudos to those who have mobile friendly sites, which means the chance of a better ranking on Google is higher. If your website isn't mobile friendly it's best to get onto a developer as soon as possible.
What else can you do to fix your business' website?
Liz says an impactful online web presence is one that meets online best practice. What does that look like? Find out more about that in our next #TourismTakeaway webinar featuring Tourism Tribe's Liz Ward.
Join us to learn How to turn your tourism website into a booking goldmine. Don't miss out - secure your seat today.
Booking Boss is an online booking system for tour operators and attraction providers. Trusted by many in the tourism industry, Booking Boss is about getting you out of the spreadsheets and into the sun. We provide free education resources for operators like you, to make your business the best it can possibly be.