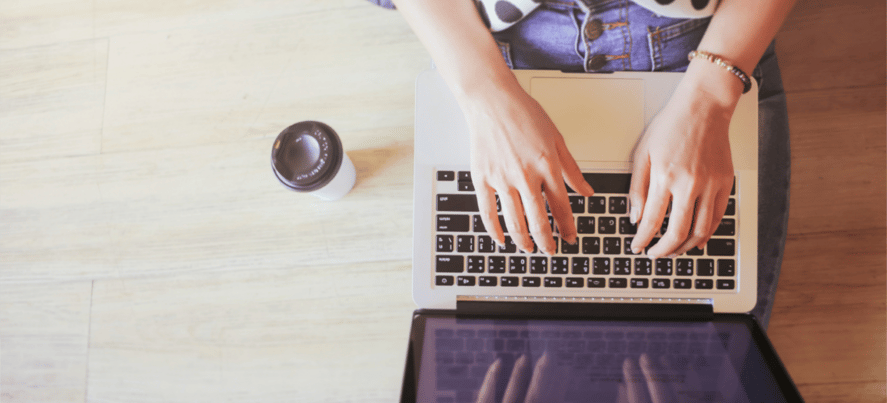 Booking Boss Payments is a huge leap forward for the travel activity industry. Finally there is a booking platform out there that allows you to accept online payments simply, easily and safely. Booking Boss Payments is an integrated payment gateway available to all our Australian clients freeing you from the administrative burden of trying to set up a gateway yourself. All your information is kept completely confidential and we employ the strictest security and privacy standards, you can review all of this by reading our Terms of Service and Privacy Policy.
How to set up Booking Boss Payments
Complete our simple 3-step process.
STEP ONE:
So we can set up your free account, please complete the following fields:
First Name
Last Name
Email
Create a password (this must be alphanumeric)
Date of Birth (this helps us verify your details so we can set up Booking Boss Payments)
Mobile Number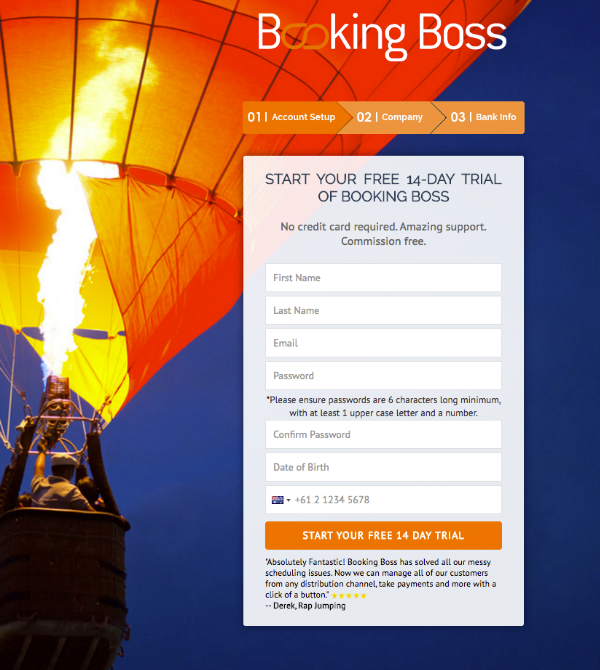 STEP TWO:
This step gives us an opportunity to learn more about your company. You will need to complete:
Your company name
Your trading name (in most cases this will be the same as the company name)
Company code (we ask you to create a 5 letter acronym for your company)
ABN (your ABN or company registration number allows us to verify your company)
Currency (please select what currency you want to charge your customers)
Tax (please select the relevant tax label)
Tax Rate (please insert the appropriate tax rate you are required to charge e.g. 10% GST in Australia)
Business Type (please let us know what type of business you are so we can tailor our tips and ongoing support)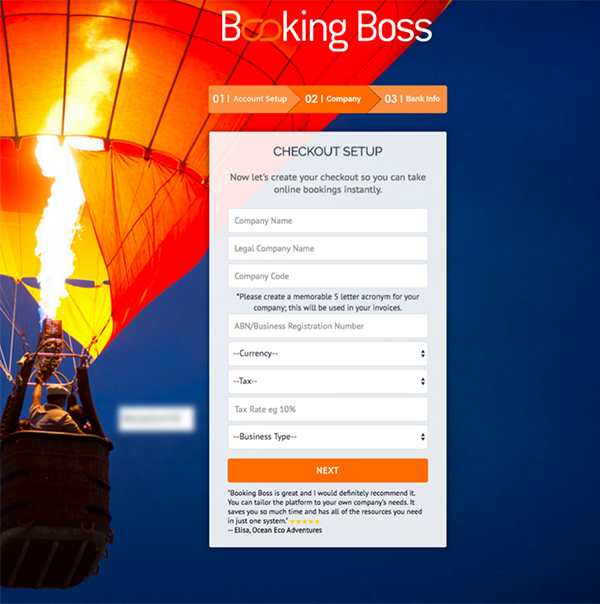 STEP TWO CONTINUED...
In this step we request that you provide us with your registered company address.
Address 1
Address 2
Country
State
Postcode
Timezone (this helps us setup your Booking Boss dashboard)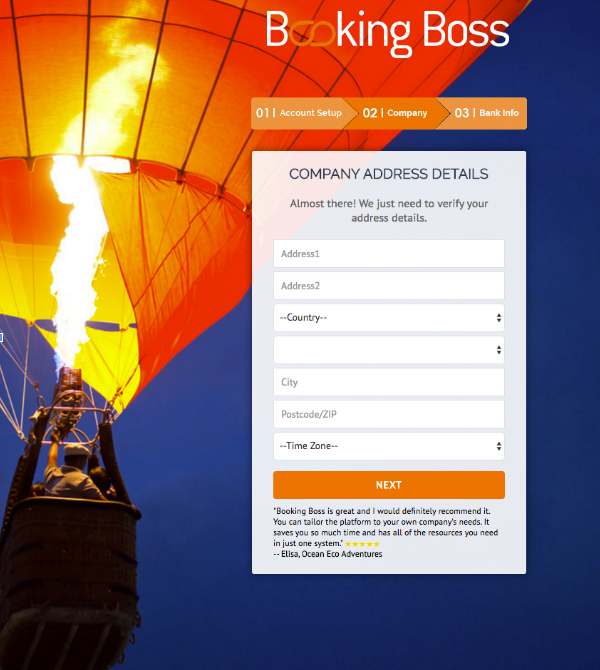 STEP THREE
In this step we ask for your bank account details, this is the bank account that you want all funds to be transferred to. When you process a credit card with Booking Boss Payments from your customers we settle into your account every day. We use these details to validate your account so that we can ensure that funds are going to the correct bank account.
Bank name (this is the name of the bank you bank with)
Account name
BSB/Swift code
Account number
Bank account
Holder type (personal or business)
Bank country
Accept terms of service and privacy policy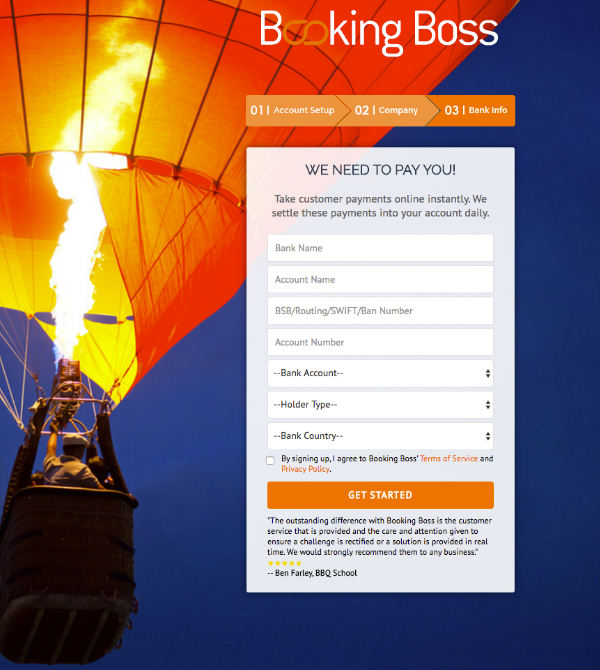 And you're done! Your payment gateway is auto-generated and your account is now live. You will receive a Welcome email from Booking Boss that looks like this: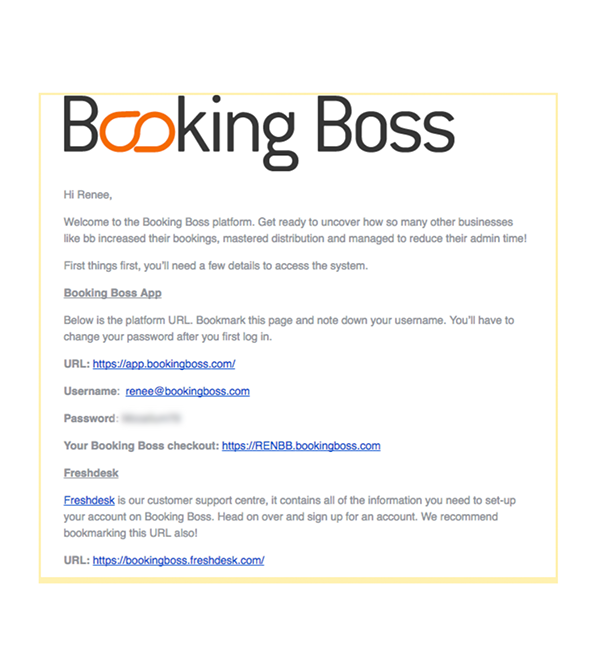 You can now log in and start using Booking Boss to manage your business and accept payments from customers.

You can also immediately create a Book Now button and use the checkout URL provided as the link to add to your website. Once this is live on your website your customers can pay online instantly. Remember, you can also log into Booking Boss and take payments manually as well!

You are now in complete control and can take payments online in a safe and secure manner.
Booking Boss is an online booking system for tour operators and attraction providers. Trusted by many in the tourism industry, Booking Boss is about getting you out of the spreadsheets and into the sun. We provide free education resources for operators like you, to make your business the best it can possibly be.