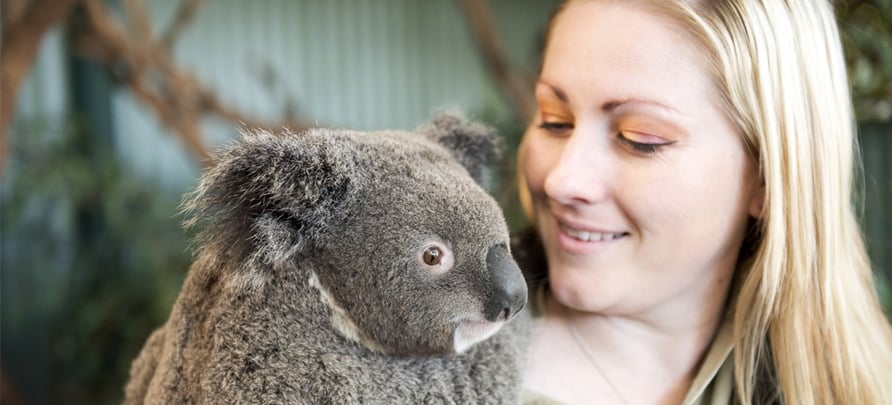 This week, industry giant TripAdvisor announced that attractions where visitors come into contact with wild or endangered animals will no longer be bookable via TripAdvisor or Viator. At the same time, the company will launch an educational portal in early 2017 with the aim to make travellers more aware of the impact their choices have on the health and welfare of animals.
The move has understandably caused quite a debate in the tourism industry and was widely applauded by animal welfare activist. Amongst all the noise, it can be difficult to determine what TripAdvisor's decision will mean for attractions. This article aims to detangle this, as well as point out some of the holes in the policy that will still need to be addressed.
The policy explained
First of all, it's important to understand that TripAdvisor will not categorically ban all animal encounters from bookings through their site. Exemptions include:
Domestic animals, e.g. horseback riding, children's petting zoos with domestic animals like rabbits, etc.

Aquarium touch pools used for education purposes where tourists are under the supervision of zoo, aquarium and/or wildlife officials

Feeding programs where tourists are under the supervision of zoo and/or wildlife officials

Voluntourism programs for endangered species preservation at zoos, aquariums or sanctuaries where it is possible that there might be some level of physical interaction with an animal.
As TripAdvisor's CEO and President points out, "the new booking policy and education effort is designed as a means to do our part in helping improve the health and safety standards of animals, especially in markets with limited regulatory protections" (our emphasis). This means that it's designed to put a hold to attractions that do have a disastrous animal welfare record in destinations with little to no mechanism to protect wild and endangered species.
What to do if your attraction has been blocked from bookings by mistake
Even if your attraction shouldn't be affected by the booking ban, it might get blocked when the program is initially rolled out. You can appeal to TripAdvisor for the ban to be lifted by providing evidence that your attraction fall into the above categories.
What's currently missing from the debate
While the new TripAdvisor policy has been endorsed by sustainable tourism organisations, as well as zoo and aquarium groups, mainstream and industry media have currently commented little about the positive role tours and attractions can play when it comes to educating the public about animal welfare and protecting endangered species. For instance, Taronga Zoo's Tasmanian Devil Breeding Program is vital to ensure this iconic Australian animal will still be around for generations to come. Dolphin Discovery in Bunbury offers a 'swim with' attraction, but operates under very strict guidelines and is committed to conservation and public education. Participants are not allowed to touch or feed the animals - just watch the dolphins as they swim past or underneath them.
The way the debate is currently going, there's a real danger that all animal attractions are lumped together and we forget about the many good things the industry is contributing to animal conservation and welfare. By all means, cruel animal treatment should be eliminated, but there needs to be a way for travellers to distinguish sustainable and responsible programs from the ones that are violating animal welfare. TripAdvisor itself could play a role here. For instance, why not award prizes for excellence to attractions with outstanding animal welfare and conservation practices? Using a stick may put a hold to some cruel practices, but a carrot approach might lead to a much wider adoption of industry best practice in animal welfare.
Do you think your business will be impacted by the TripAdvisor decision? What do you think about the initiative? Share your thoughts in the comment section below.
Booking Boss is an online booking system for tour operators and attraction providers. Trusted by many in the tourism industry, Booking Boss is about getting you out of the spreadsheets and into the sun. We provide free education resources for operators like you, to make your business the best it can possibly be.