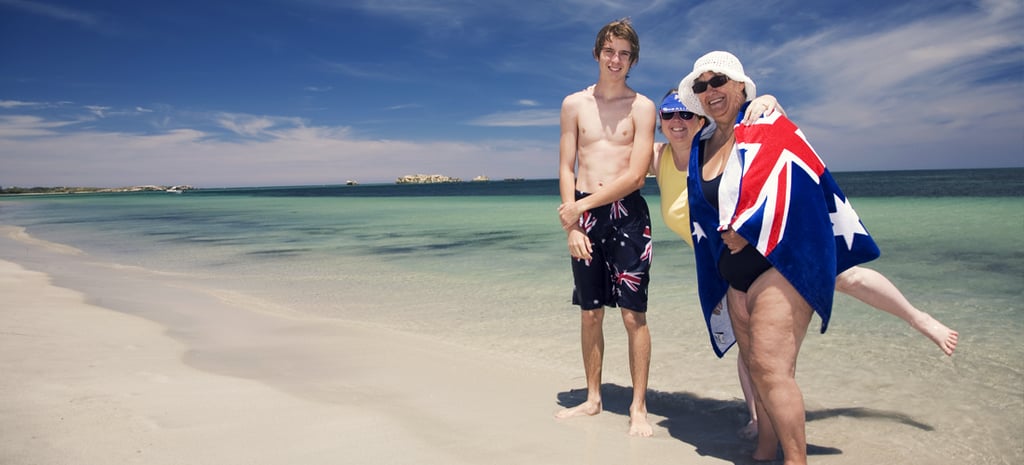 Domestic travel in Australia is a billion dollar industry. At the end of September 2015, domestic visitors accounted for 62% of all spend on overnight travel in Australia and 69% of all visitor spend (including day trips). In dollar terms this translates into a $56.9 billion industry. There's a lot of money in 'staycations'. As a domestic tour or attraction operation, it's worth your time and effort to seek out these opportunities and start to market your tour and activity business to locals.

But how can you do it? Should you be advertising on Facebook? Or popping an advertisement in the local paper? Or is a daily deal website the best choice?

Before you spend your marketing budget in a jiffy, let's take a step back and walk through how you can target domestic travellers and lock in that local booking.
Messaging
Messaging is important for any type of marketing. If you're targeting the Chinese traveller, you need to include aspects that resonate with a Chinese tourist. Signs and marketing material in Chinese is a quick and easy example.

The same goes if you're targeting a local tourist. Local tourists, like any tourists, have diverse wants and needs. What appeals to a mum searching for things to do on school holidays with the kids, isn't going to be the same offering that appeals to a best man trying to find an unforgettable experience for his friend's bucks part. A strong brand is one that doesn't try to be everything to everyone. So you need to get specific about who you're targeting with your tour and activity offerings.

And to do that you need to develop buyer personas. Developing these personas are critical to attracting domestic tourists to your business. It's this information that gives you a greater understanding into the needs of your target segments. It helps you find out where they're getting their information and how they're absorbing it - which means you have a greater chance of them seeing your tour and attraction business in the first place!
How to create a buyer persona
You need have a detailed idea of the below. Make this persona as real as possible and don't forget to give them a name!
To do this you need to look at your previous data. It's also important to contact and interview some of the people who who have been to your attraction. To also get a clearer picture speak to staff about the domestic tourists they've met while at your attraction or on your tour.
What you need for your tourism buyer persona:
Persona Name
Career path or professional background
Typical age, hobbies and whether they live in urban, suburban or rural areas
Goals – what they're looking to achieve in their role
Challenges – what hurdles are they trying to jump
Real quotes – what they say about their challenges
How we can help them overcome their goals and challenges
What their common objections are during the sales process – in their own words
Their role in the buying decision
Communications preferences, and where they go for information
Marketing message – what kind of messages do they need to hear from us
Real quotes – what sales objections you hear from them
Your in depth buyer persona should now reveal to you where they go to for information and what messaging appeals to them.
So, what next?
Creating content & distributing it


You need to start making content, distributing it and ensuring it will appeal to your target market. Creating great content creates a sense of want in a traveller. It plants the seed, builds trust and gets travellers excited about your tour or attraction.

Content that relates to your buyer persona could include:
Video
Blogs
Infographic
Photographs
Articles
Testimonials
Distribution ideas
Your buyer persona research would have revealed this, but here's some more ideas to distribute your content and offers.
Making sure everything is accessible
The majority of Australians will use their phone to research and book travel - and the stats prove this as mobile bookings are forecast to double from 12.5% of online totals in 2014, to 22% by 2019. MyTravelResearch.com also agrees, saying the Internet and Google have completely changed the way potential customers find tourism offerings and this has also changed the way travellers book their tours and activities. The key takeaway here is: ensure everything is mobile friendly and easy to access.
Final thoughts
Targeting domestic Australian travellers is much like targeting inbound travellers. You need to know who they are, what they're looking for and how to get your tour or activity in front of them. And to do that successfully you need to develop personas and a distribution plan. With the domestic tourism industry worth billions, there's no doubt getting Aussie travellers to your tour or attraction is definitely worth your time and effort.

We spoke with expert Carolyn Childs about how you can target the luxury tourism industry. Don't miss out on our exclusive webinar with MyTravelResearch.com's travel expert and researcher Carolyn Childs. Download the on-demand webinar today!
Booking Boss is an online booking system for tour operators and attraction providers. Trusted by many in the tourism industry, Booking Boss is about getting you out of the spreadsheets and into the sun. We provide free education resources for operators like you, to make your business the best it can possibly be.