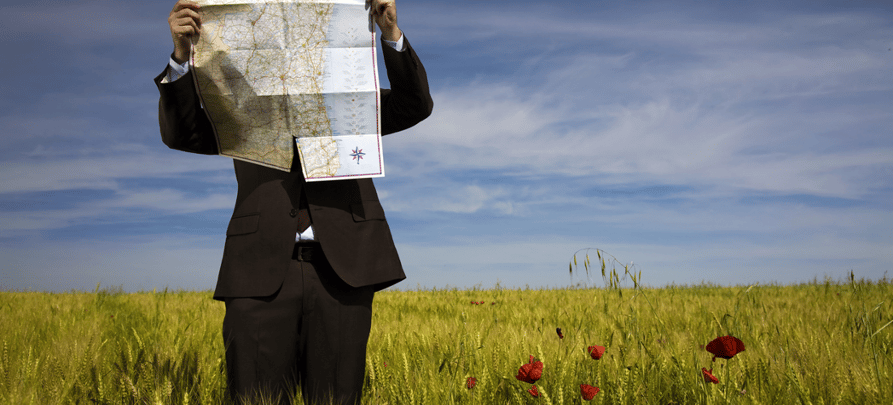 In the tourism trade, one of the perks of the job is getting to work with wonderful, colourful people from all walks of life. But one person's 'colourful' can be another's 'downright bizarre'. Just so you know you're not alone, we've compiled some of the stranger moments fellow tour operators have had along with a little sage advice about how to handle them.
Location confusion
We live in the age of information where a universe of knowledge is contained within the confines of our smartphones. So, you might think that, when researching a holiday, even if you haven't done a lot of research some basic destination information must inevitably have been absorbed by osmosis, rather like a parent who's put Frozen on for their kids so often they surprise themselves by knowing: Every. Single. Lyric. To 'Let it Go'.
But what holds true for Disney ditties doesn't necessarily hold true for geographical information or landmarks.
Excuse me, is this the Eiffel Tower? once asked a sight-seer queuing up for the CN Tower in Toronto.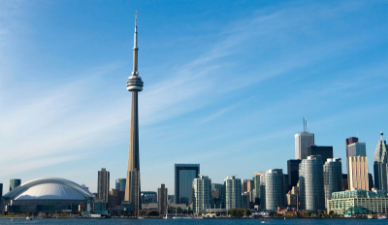 Le Tour Eiffel
Another favourite was asked by a traveller enjoying some European hospitality. They wanted to know: what countries belong to the Netherlands? France? Belgium? On the topic of the Old World, maybe it's the ancient splendour that stupefies, or maybe the delicious beer is sampled too often. Whatever the case, on one London tour a lady was struck by the left-handed traffic and was heard asking, oh, so you drive on the left hand side of the road. Does that mean everyone's left-handed?
A tour to remember
While the above can be answered with a very simple yes/no answer, things can become more … complicated when the question pertains to your tour. Traveller.com reports that Ryan Saker of Haka tours, says the most interesting request he ever had was to include a Sydney Harbour Bridge climb in a tour of the New Zealand North Island. Presumably, his reply included a gentle explanation that Australia and New Zealand are not the same country. You'll be unsurprised to hear this one crops up a bit.
Sometimes the requests aren't just baffling; they're downright improper. One resort owner was asked to provide different rooms for a customer: Can you book two rooms in different parts of the resort: one for me and my wife and the other for my girlfriend?
Another, while no less romantically inclined, was a lot less sleazy. He wanted to propose to his girlfriend while whale-watching and, to make the moment truly special, he enquired: Can you set it up so that the whales jump in the background at the same time I'm proposing to my girlfriend? While the tour operator couldn't guarantee a glorious, synchronised whale celebration, we hope that the eager boyfriend got his wish (and a yes).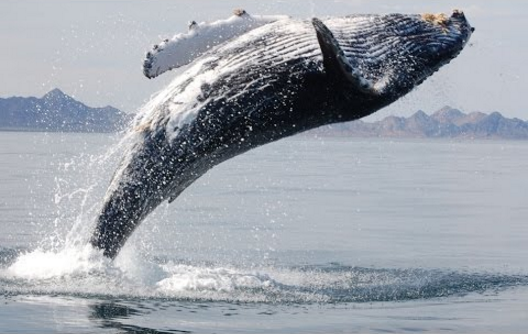 Dammit Gary, you jumped too early!
What to do when faced with a funny question or request
Though the urge to laugh or roll your eyes may be strong, you need to realise that, as in high-school, geography is not everyone's strong suit. It may just be that, somewhere along the way, some wires were crossed or the person asking is simply trying to make a connection. No one can know everything and not everyone enjoys compulsively Googling something when they don't know the answer.
Think about a time when you said something a bit foolish. If you were lucky, the person responding didn't endeavour to make you feel like a prize idiot, they just gave you the information you were after. The same applies here. As tour operators we seek to make people feel happy, secure and confident. We should be building people up, not tearing them down. As the Daily Mail sagely notes, some people just need a little more hand-holding than others.
We hope this post has given you a bit of a chuckle, but also helped you put your own passenger requests in perspective. Having said that, if you've had some weird and wonderful requests in your time, please share!
Is your tour operation looking to make the step into the luxury market? Then check out our on-demand webinar: How tour operators and attractions can appeal to luxury travellers. Hosted by luxury travel expert Carolyn Childs, she takes you through the challenges and opportunities of taking the leap and giving actionable tips and trips. Watch now!
Booking Boss is an online booking system for tour operators and attraction providers. Trusted by many in the tourism industry, Booking Boss is about getting you out of the spreadsheets and into the sun. We provide free education resources for operators like you, to make your business the best it can possibly be.