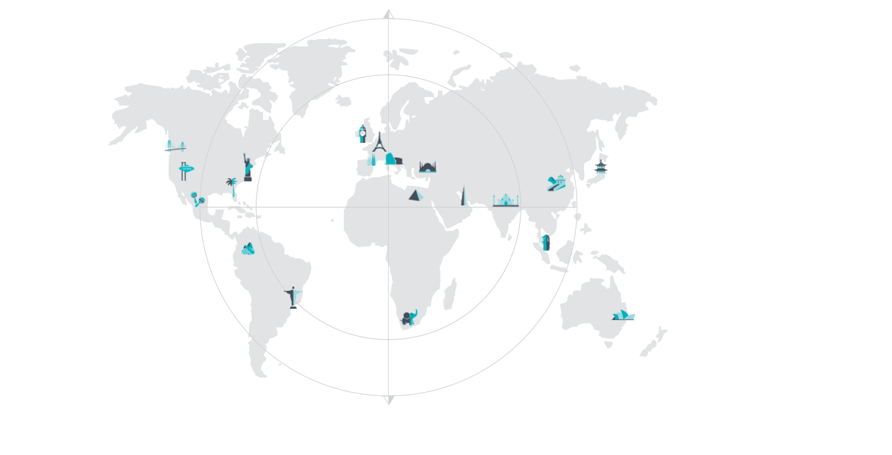 Booking Boss announces major global distribution expansion with SIMPLENIGHT® integration.
6 July 2015 - Booking Boss now allows tour, activity and attraction operators the ability to automate management of product, availability, pricing and bookings across airline, hotel, and travel agencies with its new connection into SIMPLENIGHT®.
SIMPLENIGHT® is a Global Experience Platform™ headquartered in New York, USA and will give Booking Boss customers access to millions of new customers from around the globe. Travellers will now be able to discover, search for, and book products in places they never have before.
"Our integration with SIMPLENIGHT® reinforces our commitment to connect travel activity operators with the broader travel industry. Booking Boss offers the largest distribution network available globally and SIMPLENIGHT® opens up access to even more customers for those using Booking Boss." Renee Welsh, CEO Booking Boss.
The ability to access customers globally is an expectation and by streamlining the online distribution process via the Booking Boss channel manager, gives the travel activities industry a single point of connection into multiple distribution channels. This allows them to grow their business, streamline their operations and save hours in administration.
"SIMPLENIGHT® is excited about its latest integration with Booking Boss. We look forward to introducing their global network of tour, activity and attraction operators onto the SIMPLENIGHT® Global Experience Platform™, and distributing a wider selection of content to our rapidly growing customer base." Mark Halberstein, CEO SIMPLENIGHT®.
About SIMPLENIGHT®
The SIMPLENIGHT® Global Experience Platform™ is a state of the art global distribution system for non-traditional travel products, such as tours, attractions, activities, nightlife, dining, transportation, shows, special events, and more. The Platform serves as a marketplace, relational database, and booking and payment system between global distribution channels and global inventory suppliers of products and services.
For further information email: info@simplenight.com, call +1 212 400 2009 or go to https://www.simplenight.com
About Booking Boss Pty Ltd
Booking Boss are industry leaders and specialists in booking and channel management software for the tour, activity and attraction industry. Booking Boss assists operators increase bookings; manage their availability and streamline their distribution. Contact us today to chat about our solutions. www.bookingboss.com
For further information email: hello@bookingboss.com, call +61 2 8015 7598 or go to http://www.bookingboss.com.
Booking Boss is an online booking system for tour operators and attraction providers. Trusted by many in the tourism industry, Booking Boss is about getting you out of the spreadsheets and into the sun. We provide free education resources for operators like you, to make your business the best it can possibly be.