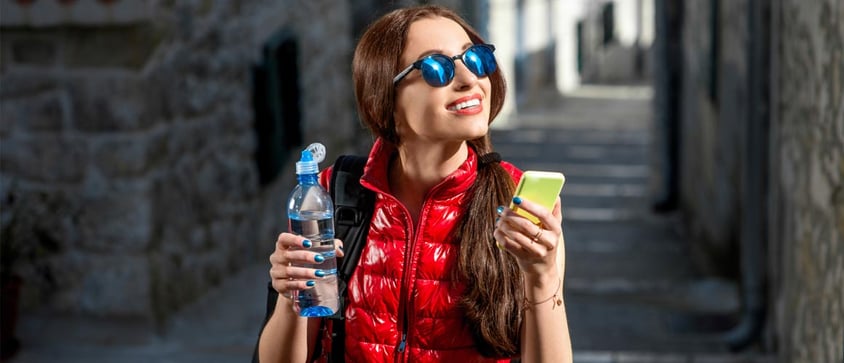 The internet and mobile technology have fundamentally changed the way in which travellers book their holidays. While the technology trend first reached (and disrupted) the hotels and flights sector of the tourism industry, tours and attractions are set to be the next sector to be impacted by consumers' preference to book their experiences via their smartphone.
Euromonitor International forecasts mobile bookings and reservations to double from 12.5% of online totals in 2014, to 22% by 2019. That's an increase from $96 billion to $260 billion! Sure, this is a European study, but it's an unstoppable evolution bound to hit Australian shores sooner or later: especially with WiFi access becoming more and more readily available, helping inbound travellers to avoid costly roaming charges.
It's time for local tour operators and attraction providers to prepare for the age of the mobile traveller. Here are a few tips to get you started.
Buddy up with OTAs to increase your reach
The most obvious change we'll see is in the role Online Travel Agents (OTAs) will play in the booking process. Successful OTAs will provide 24/7 mobile travel assistance services, becoming the savvy local tour guide, currency converter, translator and problem solver rolled into one. The high expectations of today's travellers mean the OTAs, and to a similar extent hotels and airlines, will have to provide activity options and recommendations to keep their happy wanderers... happy, typically via their own travel apps or mobile sites.
Building relationships with OTAs will help local operators increase their reach and get access to the mobile traveller. At the same time, OTA's will need to be able to provide a number of tailored options to their customers. Tour operators and activity providers who manage to build good relationships with these distribution networks early will have a natural advantage.
BB's tip: Negotiate mutually beneficial agreements with agents who recognise your unique offering and won't lump you in with too many direct competitors.
A good, mobile-friendly website attracts customers and potential business partners
In May 2015, Google released a new algorithm that has become known as 'Mobilegeddon'. After many years of issuing recommendations to build mobile-friendly websites to cater for the increasingly mobile consumer, the search giant has finally started to penalise website owners who haven't followed through. The result? Many businesses lost their hard-earned ranking on Google's first results page.
To attract mobile travellers, operators need a responsive website that's easy to navigate, has effective messaging, has frequently refreshed content, has clear imagery suitable for small screens, and simple purchasing steps. These features will not only boost your organic search ranking, but also attract potential distribution partners.
Luckily, building a mobile-friendly website doesn't have to be hard work these days. Content management systems (CMS) such as Wordpress offer out-of-the-box templates that are responsive, meaning that the website layout will adjust automatically to the needs of different screen sizes.
Book it right
Software that automates your booking system and 'talks to' your distribution network's software will give you an advantage as mobile usage further asserts its dominance for holidaymakers. The right booking software will give your customers a seamless user journey, no matter through which channel they decide to book their experience. It will also allow you to easily manage bookings from multiple sources so you can get on with the task of delivering an awesome experience; the fun stuff!
To learn more about the new traveller download Renee Welsh's presentation "The new type of traveller & its impact on distribution."
Booking Boss is an online booking system for tour operators and attraction providers. Trusted by many in the tourism industry, Booking Boss is about getting you out of the spreadsheets and into the sun. We provide free education resources for operators like you, to make your business the best it can possibly be.