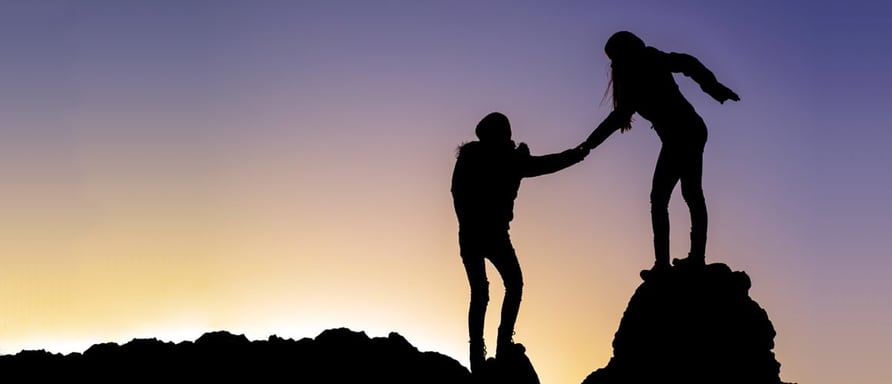 Want to accelerate the growth of your tour business, boost your market presence and reach new markets?
Partnering with travel distributors to market your tour could be the answer.
Tourism distribution channels have a long history of accelerating growth for tour operators and activity providers, both here and overseas.
Here are a few of the reasons why:
They allow you to massively expand your market presence

They allow you to penetrate new markets, at home and overseas

They make bookings and payment simpler (and avoid international transfer fees)

They allow you to piggyback someone else's (sometimes massive) market presence

They give you access to marketing campaigns, sales staff, incentive programmes and catalogues, often on a huge scale

They help reduce the risks associated with direct bookings
Sure, the commissions can look scary at first glance, but remember you only pay commissions once the bookings come in. And for most operators, the benefits of partnering with retail travel agents, tour wholesalers, inbound tour operators or other travel distributors far outweigh the costs.
However, reaping the benefits of a partnership marketing with distributors isn't just as simple as just signing up. There's a whole world of variation between a less-than-average partnership and a fantastic one: and (this is the great bit) the difference comes down to you.
Read on to discover our top 4 tips for making a partnership with a travel distribution channel work for you: and the top 3 things to avoid.
Do: get out there
The best way to get on the radar of the best distributors is to meet them in person. And the best way to do this is by networking. Regional events are a great forum for this: find out which distributors will be attending and make sure you seek them out. The Australian Tourism Exchange is a great place to start.
Do: Review your pricing
Distributor partnershipscome with a commission fee. The simple way to take the sting out of them is to ensure your pricing takes them into account.

Do: buckle in for a long ride
There's no denying that distributor marketing is a long game: it's not going to revolutionise your business overnight, and you need to put in the hard yards in order for it to bear fruit. Sometimes it can take up to 12 months for the bookings to start coming through, and between two and three years for the relationship to really make an impact on your business.
Do: Get to know your local and national tourism association
Partnering with your local RTO and STO – as well as Tourism Australia if it's relevant to you – can open up a whole world of distributor opportunity. They can help you connect with the distributors best suited for your product, and give you a heads-up on any marketing campaigns that might be coming up. (You'll need to be a member and have a special value-add or discounted price to offer in order to participate).
Booking Boss tip: Monitor the success of your distributors by pulling regular sales reports. Analyse your reports carefully to see if your marketing initiatives and special offers assist in creating an uplift. Do more of what works and ditch the campaigns that don't make a measurable difference.
And now for the don'ts:
Don't: Try to be all things to all people
Quite often, the key to a successful distributor relationship is targeting. Think about who your tour or activity appeals to, and try to find the best distributors to suit them. For instance, if you're offering private, high-end, bespoke tours with a high price point to North American clients, you'd want to target the relevant distributors such as The Tailor, Southern Crossings or Southern World.
Don't: Just sign up and assume the work is done
Like all partnerships, your distributor relationship is a two-way street. And the more you put in, the more you will get out of it. Here's how:
Provide as much training and support as you can to their reservations team: keep them up to speed with new product and pricing developments.

Collaborate with the distributor on new promotional ideas: this is a great way to keep your brand and offers front of mind.

Look after their sales team like they're your own: what do they need to make their lives easier? Giveaways? Collateral? Offers? Information?

Ask your distributor if there are opportunities to run incentive programs with their wholesale partners. (If you don't ask, you don't get!)

Everyone loves a Famil. And for more reasons that one: by laying on familiarisation trips for your distributor's sales, reservations and product teams, you're increasing the chances that they'll remember and promote it. (And before you ask, yes, they do have to be free)
Booking Boss Famils tip: If adding on a flight is beyond your budget, talk to your local tourism association to see what upcoming events you can piggyback.
Don't: Forget to track your bookings
There's no point investing in a distributor partnership if you can't measure what it's delivering. Make sure your distributors are loaded in your reservation system, along with the relevant rate, so you can monitor their bookings and performance.
And it doesn't stop at distributors: by tracking secondary agents you can see the detail of what's working and what isn't. This includes nationality statistics, which tell you not only what country, but what local region your bookings are coming from. This helps you plan future marketing efforts strategically, and sets you up nicely for applying for local funding like export grants, too.
And last of all...
Always remember that we work in a people industry: and distributor marketing is no exception. Stay in touch with your contacts, build partnerships, and take the time to get to know them. You'll be amazed at the difference this makes: not just to your bookings, but also to the enjoyment and support you get out of the relationship
Partnering with distributors is easier if you have a good reservation software in place. Download our 5-step guide to help you buy the one that is right for your business.
Booking Boss is an online booking system for tour operators and attraction providers. Trusted by many in the tourism industry, Booking Boss is about getting you out of the spreadsheets and into the sun. We provide free education resources for operators like you, to make your business the best it can possibly be.