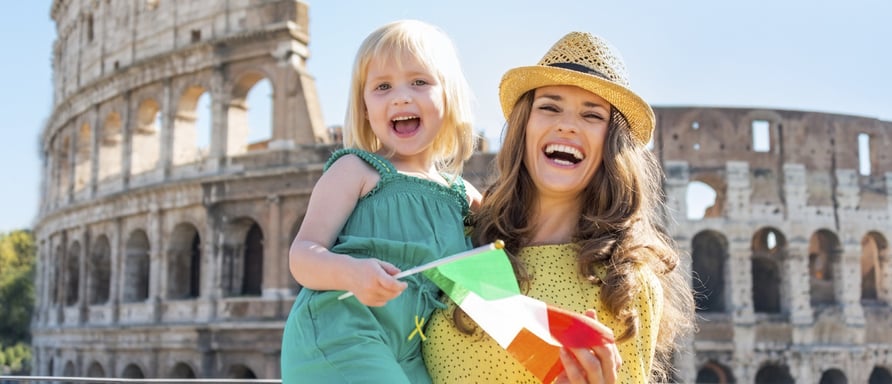 Grandparents jumping out of planes with their grandkids and cruising down the Mekong with a gourmet cheese platter — both could soon be travel norms if the Virtuoso Luxe Report into Top Travel Trends for 2016 is accurate. The industry report identified the Top 5 2016 Travel Trends as:
Multigenerational travel

River cruising

Activity and adventure trips

Luxury cruises

Celebration travel
Any tour and attraction operator who understands these global tourism trends and statistics, has an incredible advantage when it comes to winning over more customers in the new year. Let's dive in and see what travel trends you're likely to see next year and how you can jazz up your offerings to meet the traveller's needs.


1. Multigenerational travel

Whether it's mum and dad bundling the kids in the back of the car set for a camping trip, or it's grandma and the grandkids heading to Botswana for a safari, multigenerational travel is the number one predicted travel trend for next year. It goes hand-in-hand with one of Virtuoso's top travel motivation — spending more time or reconnecting with loved ones.
If you're a tour or attraction operator make sure you've got something on offer that caters to the needs of all age groups. For example, if you're a local wildlife attraction you could create a 'spot the animal' checklist, everyone in the family can work together to find the animals. If your tour or activity can include walking, hiking or biking, then implement it - these are activities most travellers can enjoy together.


2. River cruising

With a 10% passenger increase in recent years, the river cruise boom will continue to be a travel favourite in the new year. The rise is attributed to affordability, comfort and value for money. River cruise popularity has spread much further than just along Europe's exquisite Rhine — popular destinations now include Vietnam, Cambodia, Russia, Egypt, Australia and even China.
If you are a cruise company this is great news and you have the opportunity to significantly boost your bookings if you're savvy. Virtuoso also identified exploring new destinations and seeking authentic experiences as the top two travel motivators in 2016. This could be an opportunity for your cruise company to partner with port-based tour operators and attractions — it would enable travellers to see new destinations and explore authentic experiences on dry land. Or, you might be able to incorporate a 'river plunge' at a historical site your cruise passes through.
These ideas, partnered with adding multigenerational activities, will make your cruise stick out to potential travellers next year and in the future.


3. Activity and adventure trips

Travellers are more aware than ever that it isn't always just about the destination — it's about getting out of your comfort zone, enjoying new experiences, challenging yourself and creating incredible new memories. It doesn't matter if it's bungee jumping in New Zealand, white water rafting in Costa Rica or trekking Machu Picchu - all of these will get an adventurer's heart pumping and camera phones clicking.
Try spicing up your offering by adding an extra active element to it. For example, wine tours could give people the option to participate in a cycle tour through the vineyards before tasting a drop of red and snacking on a cheese platter. Or, historical attractions in remote locations can up the adventure by adding in quad bike tours.


4. Luxury cruises

Personalised first class service, mouth-watering fine dining and mammoth ships cruising to destinations many can only dream of — need we say more about the many perks of luxury cruises? As rest and relaxation made the list of top travel motivators it's a no-brainer that travellers are keen to hop onboard, relax with a cocktail in hand by the pool, all while cruising through the Caribbean.
If you're already offering river cruises, consider if adding a luxury cruise to your schedule is a viable option for your business — you could test it out by simply adding gourmet food and wine to the menu, marketing it to the luxe market and see where that takes you.
The same principle applies to tours and attractions. Upping your service by offering travellers a packed gourmet lunch on a fully guided hike, could open you up to an entirely new traveller market.


5. Celebration travel

Dirty thirty weekends away to the Blue Mountains, footy trips abroad and bucks parties in Vegas — expect to see a rise in celebration travel next year.
Tour and attraction operators can take advantage of this by offering 'celebration' inspired packages. For example, skydive operators could offer a cheeky hens party package and leave the bride and her maids with an experience they will never forget. And why not put all those end of season footy boys up to a new summer challenge? A team inspired surf lesson perhaps or even a pre-organised guided bus tour to the Gold Coast's glitter strip for a party-week.

The 2016 top travel trends show travellers demand more than just a corny picture holding up the Leaning Tower of Pisa.
More than ever before, we are going to see families going on cruises and adventure holidays, and friends celebrating their milestones and achievements with travel - rather than material goods.
Understanding the motivation behind traveller trends gives tour and attraction operators an incredible opportunity to promote their offerings in a way to appeal to existing and new markets.

Want to discover more upcoming travel trends? Download Renee Welsh's presentation "The new traveller & their effect on distribution".
Booking Boss is an online booking system for tour operators and attraction providers. Trusted by many in the tourism industry, Booking Boss is about getting you out of the spreadsheets and into the sun. We provide free education resources for operators like you, to make your business the best it can possibly be.