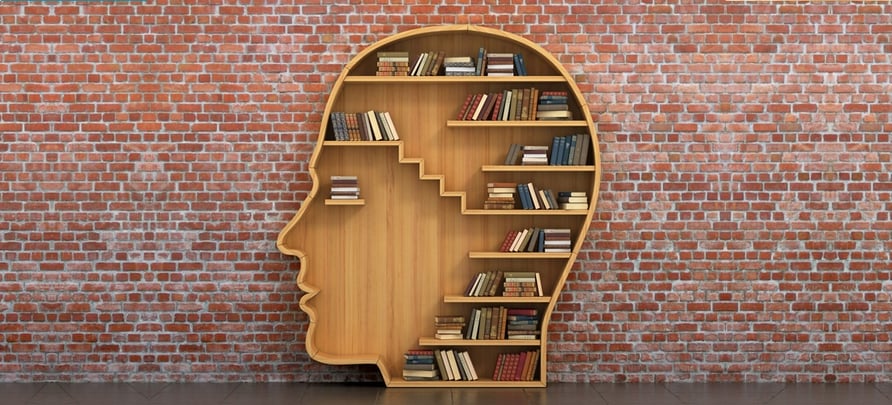 In the era of Facebook news, it can be easy to forget the wisdom that can be gleaned from the humble book. After having a chat with some of our tour operators, we've found some great reads that will inspire, educate and provide some food for thought. Grab a cup of tea and check out our list of books that all tourism operators must read.
What is the book?
Screw it, Let's do it! By Richard Branson

Why you should read it
When irony is running riot and being cool is the new black, Branson's exuberant energy and positivity are refreshing. As Sir Branson himself says:
My motto really is: 'Screw it - just do it!' I know many people say 'no', or 'let me think about it', as an almost Pavlovian response when asked a question, whether it's about something small and insignificant or big and revolutionary… If something is a good idea, my way is to say 'Yes, I'll consider it' - and then to work out how to make it happen. Of course, I don't say yes to everything. But what is worse: making the occasional mistake or having a closed mind and missing opportunities?
All of Branson's works are like the man himself: Entertaining, shrewd and informative. However there's a reason that Screw it, Let's do it! continues to sell a decade after it was first published and that is Branson and his infectious focus on making what you do your passion and ensuring that whatever challenges you're facing, remember that life is short and should be well-lived. So make it fun — for yourself and for those around you. An inspiring easy read.
What is the book?
Jab, Jab, Jab, Right Hook: How to Tell Your Story in a Noisy Social World by Gary Vaynerchuk

Why you should read it
Business owner and marketing guru Gary Vaynerchuk is known as a social media pioneer. He spearheaded the approach jab, jab, jab, hook. The titular 'jabs' and 'hooks' refer to content and messaging.
His theory is don't just bombard your ideal customer with crass 'buy me now!!!' emails and social media posts (aka the right hook.) Instead he suggests luring your customer with content that appeals to them (the jabs). Put in an inspiring quote, or retweet an interesting article. He suggests demonstrating that your business is comprised of relatable, fun, flesh and blood people, rather than a sales bot.
What is the book?
The 4-Hour Work Week by Tim Ferriss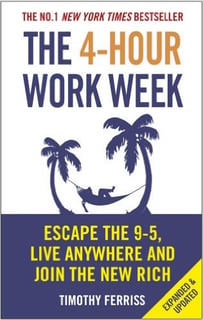 Why you should read it
The 4-Hour Work Week has sold over 1,350, 000 copies worldwide, has been translated into 35 languages and led the New York Times to label its author a cross between 'Jack Welch and Buddha.' While this might all seem a bit extreme, the book's inherent message is a good one: Working many hours doesn't necessarily equate to being productive.
The author advocates looking at your set-up and examining whether the hours you've got are working for you and your staff. With lots of case studies, interviews and tips on how real businesses have gotten more from less. The 4-Hour Work Week is a great tool to start thinking about how you can make your operation smarter and more agile.
What is the book?
The 7 Habits of Highly Effective People by Stephen R. Covey

Why you should read it
This is an absolute classic of the genre. However, its approach isn't fussy or corporate, rather it is a value-driven look at what it takes to live a good, well-rounded life. It's a very simple approach to how we can go about prioritising what's important and how we go after it. Still as relevant as it was when it was written in 1989.
What's the Book?
Down Under by Bill Bryson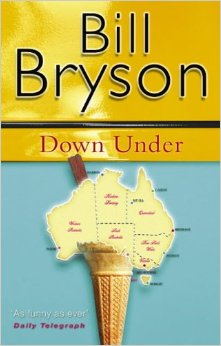 Why you should read it
Bill Bryson's Down Under might not be the book to help you transform your business model, or inspire you to expand your social media strategy. However, this is one of the most charming and thought-provoking books written about travelling Australia.
Reading this book makes you feel like you are on a train with a very funny, enthusiastic knowledgeable friend whose curiosity and enthusiasm allows you to see Australia through a fresh lens. It's also a welcome, well-written reminder that we are very lucky to be in this business in the first place. While Down Under is certainly more relevant, all of Bill Bryson's travel series are excellent, particularly Notes from a Small Island and The Lost Continent.
We hope that our list has given you some great food for thought. If you've got some great reading recommendations, leave them in the comment section below.
Looking for more specific advice on how to grow your tour business? Download our ebook to understand the 5 different stages of small business growth and get first hand advice from tour operators who successfully walked the path before you.
Booking Boss is an online booking system for tour operators and attraction providers. Trusted by many in the tourism industry, Booking Boss is about getting you out of the spreadsheets and into the sun. We provide free education resources for operators like you, to make your business the best it can possibly be.