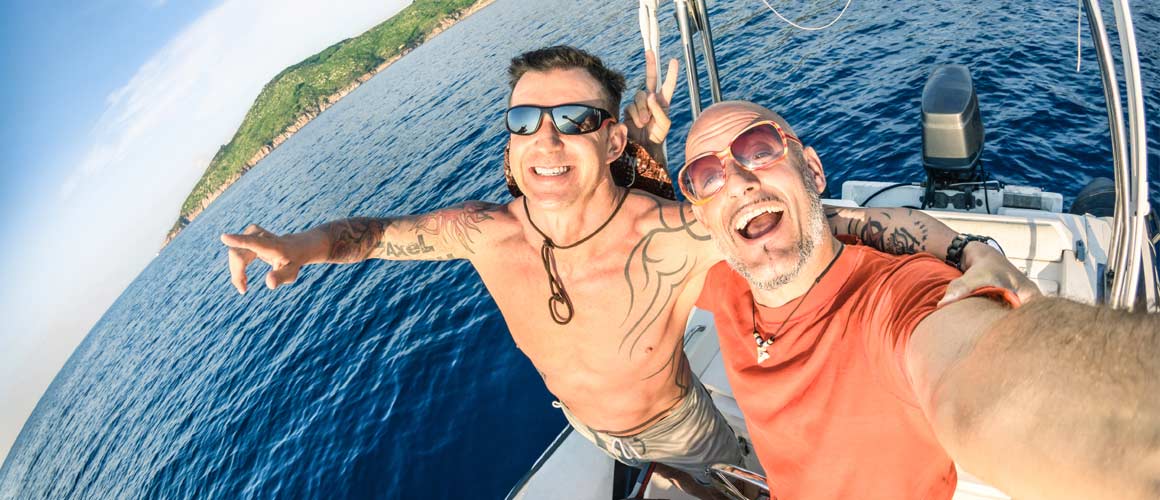 Renting rooms from locals, catching a ride with strangers, hiring a helper to perform dreaded household tasks. These days hardly a week goes by when we don't hear a story about new ventures in travel and the sharing economy.
Even though companies such as Airbnb and Uber (both examples of the sharing economy) often make the news because of disputes around regulation - or because someone has abused the system - there's no doubt that the concept of hiring goods or services from peers is resonating with consumers. And it's likely to have a big impact on the future of the tourism industry.
So what exactly is a sharing economy?
"The sharing economy is a socio-economic ecosystem built around the sharing of human and physical resources. It includes the shared creation, production, distribution, trade and consumption of goods and services by different people and organisations." - The People Who Share
While the concept of sharing goods and services is as old as humanity, there's one element that has lifted the phenomenon from being reserved for obscure (and slightly alternative) communities to a scalable, mainstream movement. This new element is technology.
Technology doesn't only enable people to connect with like-minded individuals, it also allows them to review their experiences, build trust through peer-reviews and offer secure payment options. Technology is the missing link that has transformed collaborative consumption into a viable business model with high quality service standards.
How has the sharing economy impacted the tourism industry?
Just as during the first wave of digital disruption, the accommodation and transport sector are the industry segments that have been impacted first by the sharing economy.
Airbnb alone now offers access to 650,000 rooms in 192 countries. It took the company only four years to reach this scale. By comparison, Hilton has 610,000 rooms in 88 countries that took 93 years to build.
The reasons why travelers are turning to sharing sites to book their trips are varied. In some cases it might be the lack of available hotel rooms during a conference. In other instances, it is the desire for a more authentic local experience and the wish to connect with like-minded individuals.
The sharing economy is reaching the tours, activities and attractions sector.
While the uptake of sharing economy principles in the tours, activities and attractions sector has been slower than in accommodation and transport, we're certainly seeing a trend towards it.
Websites such as Propaloo and GetMyBoat allow travelers to hire activity gear such as yachts, kayaks, skiing equipment and mountain bikes wherever they go. Guidehop and Localalike are connecting professional guides and adventurers directly with holidaymakers who have become weary of large group experiences. Sharetraveler and Travlpeer are news sites solely dedicated to new adventures in the travel sharing economy.
With new offers popping up almost daily, there's no doubt that traditional tour, activity and attraction providers will soon experience serious competition from more unconventional offerings, enabled by low barriers to entry.
What are the challenges of the sharing economy?
However, there are some hurdles tourism businesses in the sharing economy need to overcome in order to compete with traditional business on a level playing field.
One of the most crucial questions revolves around regulation and liability. For instance, if you're booking a tour with a local guide through a sharing site and you have an accident or your bag gets stolen, who is liable for the damage?
What's more, this new way of traveling is not going to resonate in all cultures. Especially, in emerging economies the strive for luxury and status symbols will continue to drive a demand for more traditional experiences.
Want to discover more top travel industry trends? Download Renee Welsh's presentation "The new type of traveller & its impact on distribution."
Booking Boss is an online booking system for tour operators and attraction providers. Trusted by many in the tourism industry, Booking Boss is about getting you out of the spreadsheets and into the sun. We provide free education resources for operators like you, to make your business the best it can possibly be.