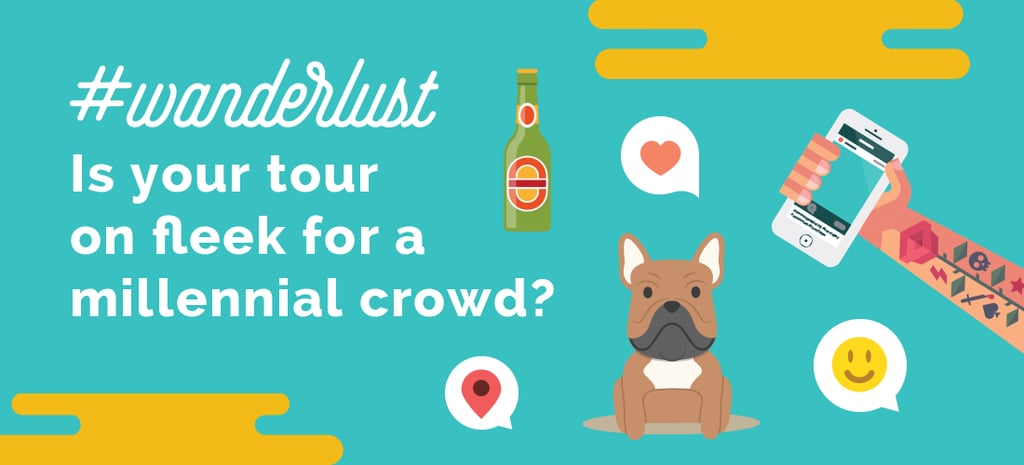 There are many assumptions that are made about the millennial; that they are lazy, self-satisfied dandelions blowing where fickle winds take them.
However, as amusing as these assumptions may seem, this isn't the whole picture.
They have been at the centre of enormous social changes. They were the first generation to grow up on the internet and they came of age during the global financial crisis. Even though they tend to be more formally educated than previous generations, they are at the mercy of enormous job insecurity and high housing prices.

This means that their values tend to be very different to their mum and dad's. Whereas baby boomers crave security and stability, Gen Y recognises the need to constantly be changing and adapting. You are not going to find Gen Y at a fancy spa with their folks or chilling in Jervis Bay… but if they aren't there, where on earth are they? What is the millennial travel and tourism trend?

Today, they can hide no longer. We've searched the corners of the globe and the depths of the web to find out how millennials travel (and here's a hint, it's probably not going to be in a winnebago) and how to market to the millennial traveller.
Sources: Expedia's Millennial Traveller Report, Topdeck Travel and Forbes

Interested to learn more? Discover how to appeal to the new traveller by downloading Booking Boss CEO Renee Welsh's presentation.

Booking Boss is an online booking system for tour operators and attraction providers. Trusted by many in the tourism industry, Booking Boss is about getting you out of the spreadsheets and into the sun. We provide free education resources for operators like you, to make your business the best it can possibly be.