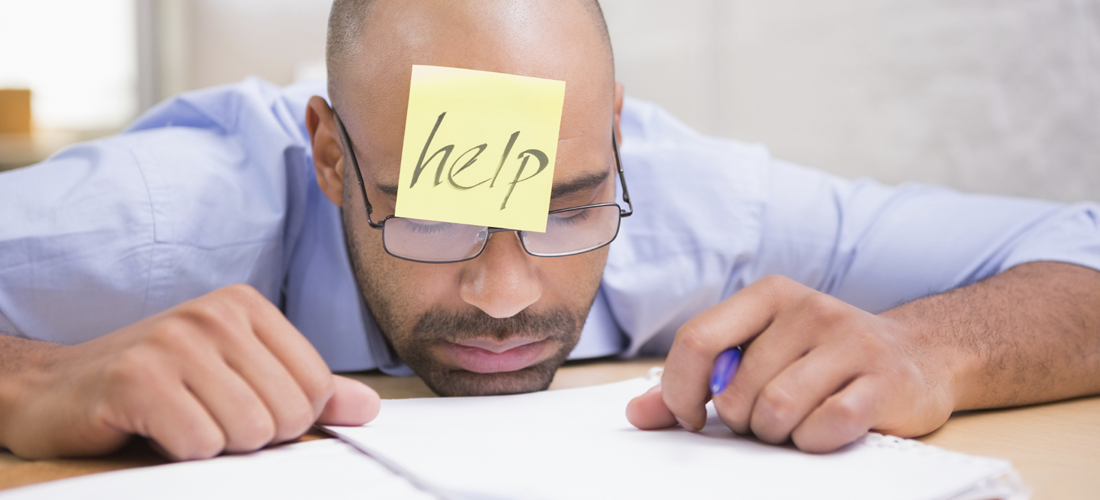 Booking systems have revolutionised the travel industry, there's no doubt about it. They help you run your tour, activity and attraction businesses by taking care of online and offline bookings, vouchers, confirmations, marketing and distribution etc. Unfortunately, not all booking systems are created equal.
And it's possible when you first onboarded a booking system you might have picked what was right for you at the time, a system with the bare minimum to give your tour online booking capability, and that's about it. But businesses change and technology has advanced and reduced drastically in price, so it's entirely possible that you've outgrown your current booking system.
If you're getting that niggling feeling that you may need to invest in a new online booking system, these 8 signs will help alleviate or confirm your suspicion.
1. Confirmations aren't automated
It's 2016! If your guests are booking online and not getting an automated email or text to confirm their booking instantly, it's time to search around for a better booking system. This will cut down on hours of manual labour costs and eliminate the chance of human errors in the confirmation process.
2. You can't display your real-time pricing and availability
This feature is important. It saves your customers and your team a lot of time. Giving customers visibility of your availability means they don't have to call up and check, eliminating unnecessary steps that will increase the chance of conversion. It can also create a sense of urgency and push customers to book sooner rather than risk missing out because they left it too late.
3. Managing promos, seasonal pricing and discounts is a nightmare
You should have one central location to update or set your pricing. If your current system makes you update your pricing in multiple places you risk making an error. Sure, it's not a problem if you're only distributing through one or two networks. But if you're distributing through multiple channels this needs to be quick and simple to adjust. If this sounds like your booking system, it might be time to move on.
4. There is no voucher and promo code management
Managing vouchers and promo codes can be a logistical nightmare from staff on the floor, right to the top of the business. Your booking system should have the functionality to manage these codes for you, no matter whether the client purchased their ticket on Viator, Expedia or through an OTA etc. If you're experiencing this headache and you have a booking system, consider moving on!
5. Manifest management is still manual and causing brain strains
Manifests are required by law for many tour businesses. Is your business still forced to manually manage them in Excel? Newer and more advanced booking systems can handle all this for you. Once a customer is in the system they can automatically be added to the manifest, which can then be exported into an excel spreadsheet if needed. Booking Boss' customer Ocean Eco Adventures WA said it's completely removed all compliance headaches and the process now takes 2 seconds. Not hours.
6. The list of integrated distribution options is dismal
Not all booking systems are created equal when it comes to distribution channels. Some don't offer any connectivity into distribution at all, and those who do offer connection, some have a lot more distribution partnerships than others. And distribution is key to getting your tour, activity or attraction in front of customers! The more options you have the better. There are booking systems out there that have partnerships with some of the biggest distributors in the world, yes Booking Boss is proud to say we're one of those.
7. You're not sure if the way you're taking payments is compliant
Did you know how much compliance there is regarding taking online payments through your website? Sadly there are booking systems out there that do not meet PCI compliance requirements and that could be absolutely devastating to your business and brand if you fell victim to this. Your booking system should make it incredibly clear you're meeting all the legal requirements. If your account manager hasn't spoken to you about this, we urge you to check in.
8. You're unable to get valuable insight into where sales are coming from
We've mentioned that booking systems have advanced with many new features. Newer booking systems will give you a 360 degree view of your revenue streams. This is incredibly important and helps you, as a business owner, make the best decision on which distributors and marketing channels you should be focusing your attention.
Final thoughts
Innovation has turned plain old booking systems into revolutionary platforms that give business owners a 360 degree view of their business. And while technology has progressed so has competition, which means the cost of onboarding a booking system has drastically reduced from what it was just a few years ago

If your booking system is a little older and possibly not meeting modern-day requirements, it might be time for you to consider moving on. But if you really want to know if your booking system and process is the problem, you need to take our quiz. It will help you spot where you're potentially losing opportunities and where you can improve to meet the demands of the tourism market.
Booking Boss is an online booking system for tour operators and attraction providers. Trusted by many in the tourism industry, Booking Boss is about getting you out of the spreadsheets and into the sun. We provide free education resources for operators like you, to make your business the best it can possibly be.