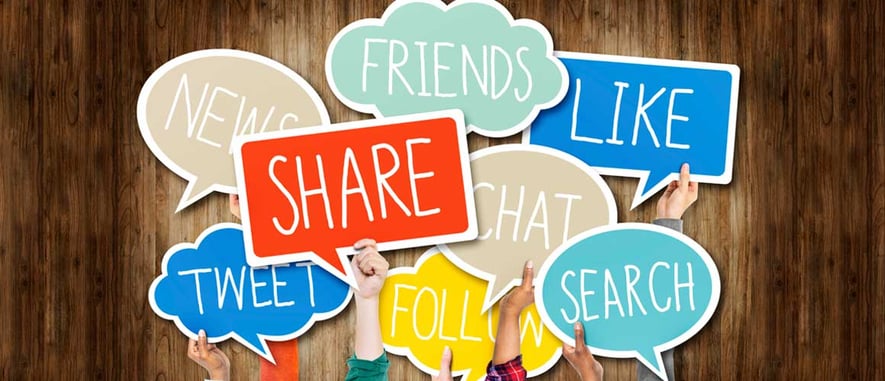 We're all exceptionally busy and there's no doubt about it. And we get it, as a business owner and tour operator you wear a lot of hats and you often find yourself overwhelmed when it comes to social media.
Social media can be so extremely powerful for a tour company if done right. So to make sure your company is not wasting its time, we've pulled together 8 mistakes you may be making and the best practices you should implement to be more effective on social media and achieve better results.
1. You're not where your tribe is
This is the most important thing to nail:
- Work out your target market (tribe).
- Find out where they're hanging out.
- Research what their 'pain points' are and show how you can fix them.
2. You're getting your sales message backward
When's the last time you logged onto Instagram and thought, "I might just book myself a little tour of the Whitsundays in Australia"? Never. Because social media isn't a booking 'tool'. It's a content sharing tool. It's a bragging tool. It's the place to look cool and show off what you're doing.
Killing it on social media means making everything look peachy, achievable and spark desire in your consumer. If your posts are blatantly about making sales, consumers will be turned off. Instead, let them understand exactly what memories you can help create for them on your tour and why they need those memories.
3. You're on too many networks and you're in a state of massive overwhelm
You're snapping that, Instagramming this and pinning that. Then you're uploading to Youtube all while you're smashing Facebook with your latest sale. The worst part is you're so caught up in it all, you're not seeing any traction!
STOP! Who has the time to do all that in one day? Seriously.
While it's a good idea to 'park' your business name on each social media network to avoid copyright issues, in the world of social it's best to be a master of one than be a 'Jack of all trades'. If you're sure you need to be on multiple social networks, look into scheduling tools such as Hootsuite or Sprout Social to lighten your workload while still being effective.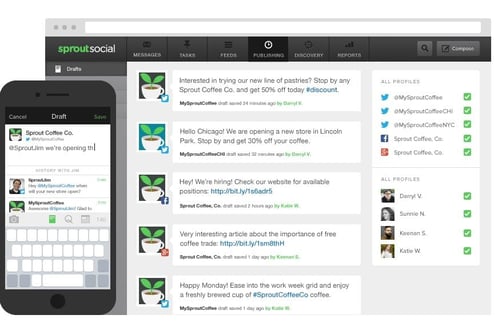 4. You're not reposting
Anyone with an active social media account wants attention, even if they don't think they do. And giving attention is as simple as a click of a mouse and it is one of the most effective ways to use social media.
If you see a picture of one of your customers enjoying their time on your tour re-post their image with a shout out to them and put in relevant hashtags. Not only does it show you care for your tribe (positive testimonials from real customers can skyrocket your business) you're also getting great, pre-edited content, without going to any effort — which is a big win-win!
5. Your words, they're so boring!
Get vivid, sensory, specific and clever. Adjectives, if used correctly, can boost your sales immensely. Add a punch to your powerful image or video by adding clever wording, go into finer detail and make people feel as if they're right there in that space, creating that incredible memory.
6. Hashtags, they're more important than you think
When it comes to using hashtags, you need to make it as easy as possible for your customers. If your hashtag isn't your company's name, ensure you promote what you want your consumers to use throughout your tour and activity. Pick one, stick with it and promote it and encourage your clients to use it.
Tourism Australia kills it on social with the hashtag #seeAustralia. Currently there are more than 1.1 million images with that hashtag on Instagram alone (not to mention their 1.8 million followers).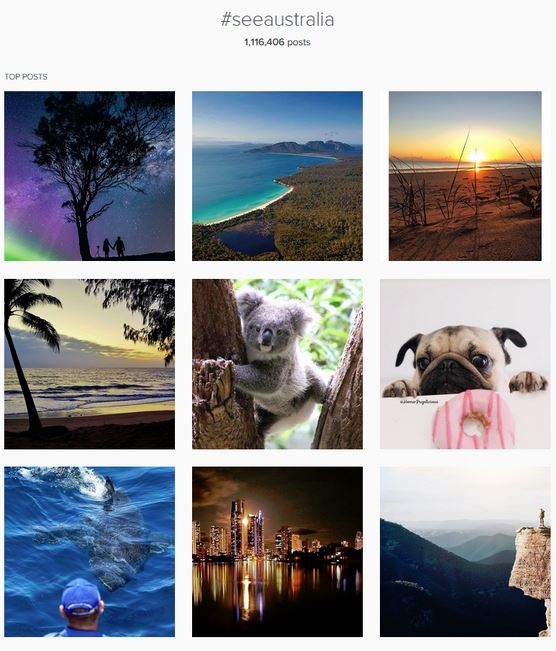 Contiki have moved away from #Contiki and have incredible success with their simple hashtag #noregrets, very clever for their 18-35 age bracket.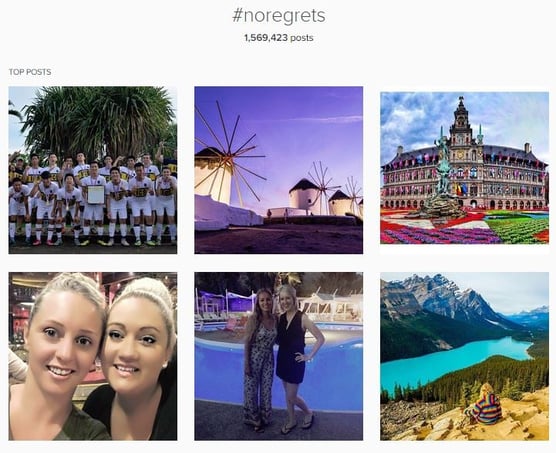 7. Your pictures, they need some work
Clear, crisp and cool images aren't hard to get these days! There's absolutely no need for a blurry and boring image with today's technology.
Remember, make the memory for your customer. Show them how incredibly cool it is to be on your tour. And better yet, look at point 4 and have your clients do the work for you.
8. You don't have any video content
If a picture can say a thousand words, what can a video do? If your tour includes incredible experiences like skydiving, hot air ballooning or even sipping wine on top of the Eiffel Tower, film a video and share it with your customers. We promise generating quality videos is easier than you think.
Affordable applications such as Videolicious can help you pull off an incredible video with the tap of a finger. Ensure you keep the filming stable and the length short for optimal views.
If you can correct these 8 common social media mistakes, you will be well on your way to growing your business and promoting your awesome tour. So go on; get social!
Are you ready to take your tour, attraction or activities business to the next level, all year round? Download our 7-step action plan to learn how you can use the low season to your advantage.
Booking Boss is an online booking system for tour operators and attraction providers. Trusted by many in the tourism industry, Booking Boss is about getting you out of the spreadsheets and into the sun. We provide free education resources for operators like you, to make your business the best it can possibly be.