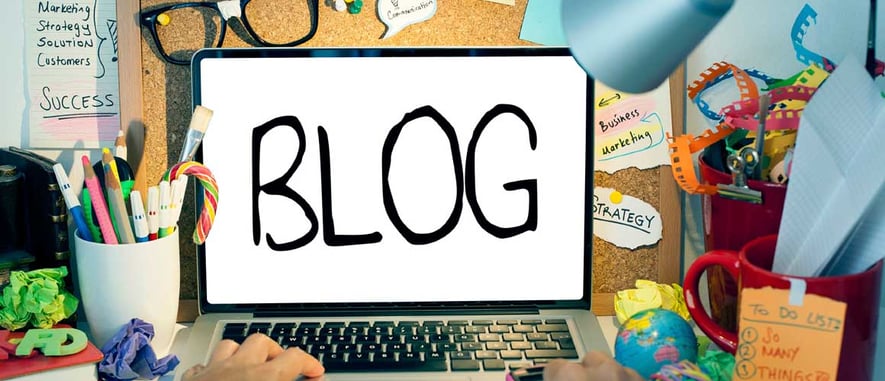 Need to know how to run a Facebook travel campaign? Want to know how the latest travel trends will impact your business? Need a solution to a ticketing problem?
Where do you turn to? The internet, of course!
Luckily there is a wealth of tourism industry blogs and websites out there, to keep us abreast of the latest and greatest trends, provide resources, and give us a forum to collaborate with some of the best brains in the business.
Here - in no particular order - are ten of our favourite travel industry blogs and websites.
The economist business travel blog (Gulliver)
Business travel can be a great revenue-generator, once you get into it: so much so that The Economist has a whole blog dedicated to it. And the great thing about The Economist is that you know you're reading content written by someone who knows what they're talking about.
This one takes a distinctly global view (our current favourite post is "Air Koryo: Still the world's worst airline"!) but is a great source for anyone wanting to stay abreast of the broader travel industry.
Tourism e-school
Feeling frazzled by Facebook? Puzzled by Pinterest? Confused by content marketing? Tourism e-school provides a one-stop shop for all the digital know-how you need: specifically for the travel and tourism industries.
This site also has free eBooks and online courses as well as a range of informative, user-friendly blogs.
WTM Responsible Tourism

Practising responsible tourism isn't just good for your conscience: it protects your industry and sends the right signals to your customers, too. But knowing how to do the right thing can be a minefield at times.
The Responsible Tourism blog provides great inspiration and guidance: on anything from minimising environmental impact to considering the needs of local communities. Even a small change can make a big difference - both to your world and your brand - and this is a great place to get started.
Whether your market covers New Zealand or not, this independent blog is a great broad-spectrum workhorse that covers all aspects of the tourism industry.
Don't be put off by the archaic interface: this blog has been around for more than five years, and is a treasure-trove of information. (They also accept guest bloggers, if you're feeling brave and feel like raising your industry profile).
Tnooz
You can't work in travel and ignore technology. And travel technology is exactly what Tnooz focuses on, as well as distribution, marketing and social media.
For their best content, skip the out-of-date blog and head straight to their news articles. Even better, subscribe to their feed for news, insights and updates on everything from hackathons to big data.
The travel copywriter
Being able to articulate what you offer is as vital for the tourism industry as any other. But, for many of us, copywriting can be a real chore. And not everyone has the resources or budget to outsource this work. Erin Raub's blog provides friendly, easy-to-digest inspiration and guidance for anyone brave enough to write their own content and copy.
Skift
If you're looking for freshness of content, Skift's sheer scale makes it one of the best industry resources you can get your hands on. It's an intelligent, engaging, one-stop shop that provides a consistently reliable stream of quality, fresh, news and views.
You have to pay for some of their premium content, but there's a whole heap of great stuff on their site that's completely free, too. Their podcast is a great weekly listen, too.
Travel Trends (used to be Traveltech)
If you're looking for quality content with a strong Asia-Pacific bent, Travel Trends, with their steady stream of local industry news and insights, is a great place to start. They also manage some of the industry's most significant events, including the must-attend TravelTech summits in Australia and New Zealand.
Share traveler
Like it or not, the shared economy is here to stay. Share traveler is a great website for anyone wanting to understand and stay abreast of shared travel: from Airbnb in Argentina to car-sharing in Caracas.
Phocuswright
Found a topic and want to know more? Phocuswright's free research downloads are a great resource for really deep-diving into industry trends, insights and patterns. They produce a good couple of reports every month, so it's worth signing up to make sure you don't miss out.

There you have it – our top ten tourism blogs. To produce effective content you have to thoroughly understand your audience. Download Renee Welsh's presentation "The new type of traveller & its impact on distribution," to learn more about the new traveller.
Booking Boss is an online booking system for tour operators and attraction providers. Trusted by many in the tourism industry, Booking Boss is about getting you out of the spreadsheets and into the sun. We provide free education resources for operators like you, to make your business the best it can possibly be.